Last Updated on Mar 14, 2022 by Aradhana Gotur
Ultra penny stocks are 'win or bust' bargains for you. On the upside, they have the potential to yield multi-bagger returns within a few trading sessions. While on the downside, they can cause a serious dent in your invested value.
Stocks trading at a particularly low value and having a small market capitalization are called ultra penny stocks. These stocks are usually priced lower than Rs. 10 and don't account for huge trading volumes. In ultra penny stocks, even a sizable spike can trigger the circuit both on the upper and lower sides.
Limited available information accompanied by factors like dried-up liquidity, bigger bid-ask spread formation and fewer investors, makes ultra penny stocks a high-risk investment.
This article covers:
Why do ultra penny stocks trade so cheap?
Being stocks of companies that have very small market capitalization, more often than not, there is no information available about the business prospects and foreseeable growth in revenues. Many of these companies do not provide estimates.
Therefore, most investors in ultra-penny stocks don't have a long-term view of the investment. Though traders are bullish on these stocks for quick short-term returns, they don't consider adding ultra-penny stocks to their long-term portfolios. Moreover, fundamental insights of ultra-penny stocks are scarce, and most of them turn out to be fundamentally weak, causing the investors to pull out their stakes.
Stock operators too very keenly follow ultra penny stocks. They quickly offload their holdings stacked at lower levels when the stock price rises to a certain level, thereby bringing down the price again. This is another factor why ultra-penny stocks trade cheap. Yet another reason is that the high risk involved often keeps retail investors at abeyance. This leads to the stock becoming illiquid often.
How to pick the best ultra-penny stocks under Rs. 10?
Back yourself with ample research: Don't just park your funds in any random ultra penny stock that you come across. Perform background research on the fundamentals and financials of the stocks on your radar.
Don't fall for unsolicited tips or stock recommendations: Don't blindly buy any ultra penny stock recommended by your friends, any trader you follow, or any random stock market website. Unless it is a trustworthy source, you should not fully rely on random tips.
Check for possibility of dilution in the future: In the quest of raising more capital, these small companies offer new shares. Issue of new shares would result in dilution of the ownership of existing shareholders. A fall in share price is also accompanied.
Ask yourself whether you are ready to face the inherent risks: Given that even the slightest of volumes bring drastic changes to the share price, and ultra penny stocks are one bad news away from hitting the lower circuit, they are considered very risky investments.
Best stocks to buy under Rs 10
Note:
The parameters used to filter the following list of penny stocks are:

Closing price of stocks is up to Rs 10
Profit-making companies

Information is dated 3rd March 2022.
Rs in cr.
1. Suzlon Energy Limited
A leading company engaged in the production of wind and solar energy solutions, Suzlon Energy Limited manufactures customised turbines suitable for all types of climates. Based out of Gujarat, Suzlon Energy has returned 37.67% over the last 3 years and 77.88% over the last year. 
The company has a presence across Asia, Europe, Africa, Australia, North America, and South America. The company's headquarters is located in One Earth – Pune, which carries the Platinum LEED certification and is a GRIHA 5-star rated campus.
2. Jaiprakash Power Ventures Ltd
Established in 1994, Jaiprakash Power Ventures is a company operating in the power sector. It is a part of the prestigious Jaypee Group. The different segments of the company include fly ash, electrical energy, cement, etc. 
In the last year, the company returned more than triple-digit returns – 160.71% over 1 year, and over the last 3 years, 210.64%. The company has a 74% stake in Jaypee Powergrid Limited and has another subsidiary called the Jaypee Arunachal Power Limited.
3. South Indian Bank Ltd
A reputed name in the banking sector, South Indian Bank offers both personal and commercial banking solutions for its customers. Known to be a proactive bank capitalising on tech-driven solutions, South Indian Bank has a market cap of Rs. 1,695 cr, and it also offers project finance solutions. The bank has 923 branches across India, and it boasts of being the first Kerala-based bank to provide core banking systems to its customers. 
4. Shree Global Tradefin Ltd
Shree Global Tradefin was established in 1986 with the name Benson Steels Limited. Thereafter, in 1996 it was renamed to Shree Global Tradefin Limited. The company is engaged in manufacturing cold-rolled steel sheets and trade coils. 
The company also trades in iron and steel. Other company products include mild steel channels, hot rolled coils, MS beam, MS angle, and hot-rolled plates. In the past 1 year, the company has delivered a return of 155.48%, and over the last 5 years, the returns were recorded at 191.29%. The company also has a subsidiary called Lloyds Steels Industries Limited.
5. Syncom Formulations (India) Ltd
Engaged in the pharma sector, Syncom Formulations manufactures pharmaceutical formulations and distributes them in India and abroad. The company was established in the year 1995, and it has a state-of-the-art plant that is ISO 9001-2008 certified and meets the WHO-GMP standards. 
The company operates internationally across 15 different countries and has 400 registered products to its name. Other company products include capsules and tablets, vials, eyes and ear drops, orals, ampoules, dry powders, creams, etc. The company has given an astounding return of 944.25% over the last 3 years and 495.96% over the last 5 years.
6. Mangalam Industrial Finance Ltd
As is evident from the name, Mangalam Industrial Finance Limited is a non-banking financial company (NBFC) that offers industrial finance to companies. The company was established in the year 1983 to lend money to industries for buying fixed assets like land and building, plant and machinery, etc. 
Later on, the product bouquet of the company was expanded to offer housing finance too. The company's registered office is in Kolkata. It has a market cap of Rs. 700 cr and has consistently given good returns. The company's one-year return was 645.36%, while the 3-year figure stood at 1663.41%.
7. J C T Ltd
A flagship company of the Thapar Group, J C T Limited operates in the textile segment. Its product offerings include cotton textiles, nylon filament yarn, synthetic and blended textiles. The company has received the ISO 9001 certification and has emerged as a leading name in the textile business. The company has delivered 401.11% returns for its investors in the last year. 
8. Inventure Growth & Securities Ltd
Engaged in the finance sector, Inventure Growth & Securities Limited offers advisory solutions and financial solutions to its customers. Its offerings are targeted at fundraising, government borrowing, infrastructure development, corporate restructuring, etc. The company is also engaged in the mutual fund distributorship business and has yielded 178.57% returns over the last 3 years.
9. Prismx Global Ventures Ltd
Kamalakshi Finance Corporation Limited, also called Prismx Global Ventures, is a financial institution offering financing activities. The company caters to both private and corporate clients and offers them financial and strategic advisory services. Over the last year, the company managed to yield a return of 59.41%.
10. IL & FS Investment Managers Ltd
A leading name in the financial services sector, IL & FS Investment Managers Limited was established in 1986. It is a subsidiary of the Infrastructure Leasing and Financial Services (IL & FS). Over the last year, the company yielded returns of 58.89%, while over the last 3 years, the returns were recorded at 27.68%. 
The company is also credited to be one of the largest and the oldest private equity fund management companies. It has raised and managed funds of more than USD 3.5 bn. The company is listed both on the National Stock Exchange and the Bombay Stock Exchange.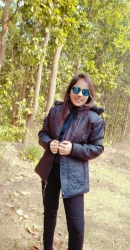 Latest posts by Kushal Dudheria
(see all)