Last Updated on Jun 17, 2022 by Anjali Chourasiya
In the Indian stock market, there are many seasoned investors. One of them is Mukul Agrawal. He is a rising stock market star in India. He currently has holdings in over 45 firms and has an upward net-worth trend. Here is a summary of Mukul Agrawal's portfolio, profile and investment approach.
About Mukul Agrawal
Mukul Agrawal entered the market in the late 1990s. He is currently associated with three companies and is a director with Param Capital Research Pvt. Ltd, Permanent Technologies Pvt. Ltd, and Mahavir Prasad Nevatia Education Institution.
He is also a member of the Multi Commodity Exchange of India Ltd (MCX), National Stock Exchange of India Ltd (NSE) and the Derivatives Segment at Bombay Stock Exchange (BSE). He keeps two separate portfolios for investment and trading.
Mukul Agrawal's portfolio
Dalal Street veteran Mukul Agrawal has constructed a solid portfolio reflective of his net worth. At the end of the January-March quarter of FY 2022, he held 47 primary stocks:
Mukul Agrawal's portfolio analysis
Mukul Agrawal's investment strategy includes aggressive investment, investing after proper analysis and taking a risk with penny stocks that can become multibagger. In recent times, here have been significant developments in Mukul Agrawal's portfolio. Have a look:
In March 2022, in a major sell-off, Mukul Agrawal sold his entire holding in Dynamatic Technologies Ltd, GM Breweries Ltd and Paras Defence And Space Technologies Ltd.
In the January-March 2022 quarter, a major buy trend was also seen. He bought stakes in Thejo Engineering Ltd, Karur Vysya Bank Ltd, Onmobile Global Ltd, Raymond Ltd, Sarda Energy & Minerals Ltd and Shankara Building Products Ltd.
He has increased his stake in many companies in the quarter under review, such as Eveready Industries India Ltd. He raised his stake to 2.75% from 2.2%, valuing the total investment in the company to Rs 62.49 cr.
At the same time, he has reduced his investments in four companies; Jet Freight Logistics Ltd, Mastek Ltd, Thomas Cook (India) Ltd, and MTAR Technologies Ltd.
Mukul Agrawal's net worth trend
For the last 5 yrs, the net worth trend of Mukul Agrawal seems to be growing and it looks like this:
The net worth of Mukul Agrawal in September 2021 was Rs 1,034.15 cr., after which it picked up pace. As of March 2022, his net worth was valued at Rs 2,081.26 cr., and now, as of June 2022, it has appreciated 2.23% to Rs 2,127.81 cr.
Bulk and block deals in Mukul Agrawal's portfolio
For the quarter January-March 2022, Mukul Agrawal has carried out no Bulk and Block Deals. You can use Tickertape's Stock Deals tool to analyse Mukul Agrawal's bulk and block deals for a different time period. Further, the tool can help you analyse the insider trades of big investors, helping you gauge their outlook on the company and analyse their portfolio.
Conclusion
Mukul Agrawal is a seasoned investor in the Indian stock market. He has an aggressive investment approach. Looking at the shining portfolio of investors like Mukul Agrawal always helps you in navigating your ship to the greener lands. You can use Blog by Tickertape to expand your knowledge horizon about investing. Moreover, you can keep track of your favourite stocks with Tickertape's Stock Screener tool by using more than 200 filters and use the platform to transact with ease.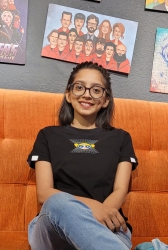 Latest posts by Anjali Chourasiya
(see all)