Last Updated on Jun 28, 2022 by Vyshakh
The edible oil prices in India started declining. The retail and wholesale prices of sunflower oil, soybean oil, mustard oil, and vanaspati have dropped over the week. This makes the Indian consumers pay less for the edible oils than they have been paying for the last few months.
Many Indian edible oil brands like Mother Dairy, Gemini Edibles & Fats, and Adani Wilmar, have slashed prices by Rs 10 to 15 per litre, and the new stock with reduced price will be available in the market soon. The edible oil prices are coming down as the central government cut the import duties on these. The base import prices of soy oil, crude palm oil, silver and gold have been reduced. Also, India's major edible oil exporter Indonesia lifted the ban on edible oil export earlier this month.
Rising Oil imports in India 
Currently, India is importing over 60% of its edible oil usage. According to data collected by the Solvent Extractors' Association of India (SEA), in the marketing year 2020 – 2021, though the country's edible oil import was flat at 131.3 lakh tonnes, in terms of value, import shipping rose 63% to record Rs 1.17 lakh cr.
In the marketing oil year 2021-2022 ending October, the import of vegetable oils, including both edible and non-edible oils, rose by 1% to 77,68,990 tonnes compared to the preceding oil year.
Will the edible oil price reduction bring down inflation?
In May 2022, India's retail inflation was hiked to 7.04%, higher than the predicted rate earlier. The Reserve Bank of India (RBI) has hiked the repo rates again in June 2022 by 50 bps to 4.90% to curb inflation. The price pressure in food products, which takes almost 46% weightage in the consumer price index, eased from April's 17-month peak of 8.31% to 7.97% in May.
However, analysts predict that the import duty removal on metal and edible oils and bank on wheat exports may comfort the inflation growth.
According to Sudhanshu Pandey, Secretary, Department of Food and Public Distribution (DFPD), "This has been possible due to constant monitoring by the department, government interventions & constant engagement with stakeholders. The falling edible oil prices will help in cooling inflation." He further added that not just edible oils, retail wheat and wheat flour prices are also stable, and the regulations have been useful in keeping domestic prices in check.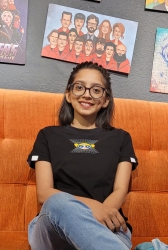 Latest posts by Anjali Chourasiya
(see all)