Last Updated on Aug 24, 2022 by
Arvind has been practising Equity Research and Investment Advisory for the last 12 yrs and has previously worked with ICICI Bank as an Industry Research Analyst. He then founded Niveshaay Investment Advisors, a SEBI Registered Investment Advisory Firm.
For over a decade, India's service sector has been contributing more than 50% of the GDP. In 2021-22, manufacturing constituted only 17.4% of our GDP. However, for the size of a country like India, the primary growth engine to fulfil the aspirations of New India has to be the manufacturing sector.
Stocks in the manufacturing sector contributing to Make in India
Make in India is a major national programme of the Government of India designed to facilitate investment, foster innovation, enhance skill development, protect intellectual property, and build best-in-class manufacturing infrastructure in the country.
The manufacturing sector has been witnessing major tailwinds post-pandemic on account of increased capex activities supported by the PLI scheme, China plus one sentiment, and the government's push for Atmanirbhar Bharat. Listed companies are leading the race with a capex of Rs. 6.3 lakh cr. in FY 2022 and Rs. 5.5 lakh cr in FY 2021.
A few listed companies that are contributing to Make in India are from these capital goods, renewables, Medium Density Fibreboard (MDF), and textiles industries.
Capital goods
Elecon Engineering is into manufacturing industrial gears and gearbox, having a market share of around 38% in India. An industrial gearbox is a system in which the mechanical energy is transferred from one device to another and is used to alter torque (force) and speed. With the government focusing on revival in the capex cycle and attracting private investment, the company is expected to be a huge beneficiary in the coming years.
The company has been known for its quality products for a very long time. This is a testimony of the fact that its peers and entrepreneurs of long-run business houses also vouch for their quality. Interestingly, in one of the conference calls, the management highlighted that during the pandemic, when India had a chance to supply products to the western world, the company seized the opportunity. The westerners found the product to be robust and reliable. As a result, the company secured repeat orders.
If one analyses the export data, engineered exports increased by 37% in 2022 when compared to 2019 levels and 50% from 2021 levels. When companies globally are struggling due to high energy prices and supply chain disruptions, Indian companies are faring well on both fronts – cost and quality curve. Another advantage is that the industry and the company are operating at low-capacity utilisation. Hence, perfect operating leverage is at play. The end-user industries like steel, sugar, cement, marine and defence are in expansionary mode building order books for these companies.
This 75th Independence Day, let's celebrate your initiation to #BreakFree from half-baked investment information with a 15% off on Tickertape Pro plans*. Use IND15 to avail the benefits.
Renewables
Borosil Renewables Limited (BRL) is part of the Borosil Group and the only domestic manufacturer of solar glass in India. Solar glass is one of the critical components in the solar modules comprising around 10-11% of the total cost. The Indian solar industry is heavily dependent on imports of solar glass.
Borosil Renewable was a very small player in the industry till 2018 with a capacity of a mere 180 TPD. The current capacity of the company is 450 TPD and is expected to reach 2100 TPD (13 GW) by FY 2024. The huge expansion is helping the vision of Make in India with import substitution.
Now the company has a global presence with products matching international standards and quality requirements with ~20% of revenue coming from exports.
Medium Density Fibreboard
Primarily, India was a minute player in the production of MDF, and as a result, 40% of MDF consumption during 2016 was dumped by the South Asian countries (mostly Vietnam, Thailand, Malaysia, and Indonesia) who were the major producers. Post-COVID, tables have turned in the favour of Indian manufacturers. Due to the high input costs and supply chain issues, the current imports are negligible at 3-10% of the total MDF consumption in India. Currently, the Indian MDF market is just shy of Rs. 5,000 cr. with ~2.3 – 2.5 mn CBM p.a. capacity. Also, imports for the Q1 FY 2023 were 5,000 CBM per month.
Sensing the robust demand and looking at the current MDF consumption globally, many listed Indian manufacturers are either adding or venturing into the MDF segment. With such rampant production kicking in, it would be fair to assume that 5 yrs down the line, India could be the meaningful MDF exporter in the global market. This perfectly depicts the Make in India campaign.
Below is the table for current and upcoming capacities by Indian players.
| | | |
| --- | --- | --- |
| Company Name | Existing Capacities (in CBM p.a.) | Upcoming Capacities (in CBM p.a.) |
| Greenpanel | 6,60,000 | 2,31,000 |
| Action Tesa | 4,20,000 | 2,00,000 |
| Rushil Décor | 3,30,000 | – |
| Century Plyboards | 2,00,000 | 3,90,000 |
| Greenply | – | 2,40,000 |
| Others | 2,10,000 | 2,00,000 |
Textiles
In the textile value chain, the apparel side of the business has benefitted significantly from China plus one and the supply side consolidation trend during the pandemic. On discussing with management of different textile companies, one common view is that these trends look structural and persistent.
Additionally, in 2020, the US banned the entry of all products containing cotton from the Xinjiang region in China. India becomes a preferred destination because of its presence in the entire cotton value chain. It reduces lead time and increases speed and pre-requisite for apparel brands.
During the pandemic, India got many such opportunities and a few companies like Gokaldas Exports grabbed these and found a pivotal place in the global value chain. In 2018, Gokaldas Exports was around 7-8th player and among the top 3 players in 2022. With the government focusing on making India the textile export hub, this company is expected to be a huge beneficiary. Also, it is in the expansionary mode, doing a capex of around Rs. 340 cr. for the next 3 yrs and has also been an approved candidate of the PLI scheme.
Also, don't forget to grab this limited-time offer on Tickertape Pro!
*T&C –
The offer isn't valid on 1 month plan.
Coupon can/cannot be reused in case of any cancellation on an order for which it was applied.
This offer cannot be combined with any other offer.
For coupon code issues, please reach out to support@tickertape.in
You cannot change or refund purchases made with this offer.
The offer is valid 1 time per customer during the offer period.
The Coupon is valid till 23:59 hrs on 31st August 2022.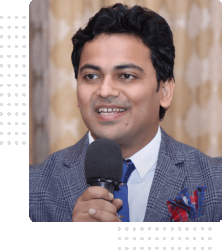 Latest posts by Arvind Kothari
(see all)