Last Updated on Nov 8, 2023 by Anjali Chourasiya
Government plays an important role in the overall success of any sector, which may provide lucrative investment opportunities. Its policies guide investment flows, especially from private players, foster innovation, ensure access to utilities, promote sustainability, and provide incentives or impose costs. The policy-led initial push is crucial for any sector as it promotes mass acceptability among the beneficiaries. This pattern is visible in the energy and transportation sectors, which are gaining a lot of traction in India to promote sustainability.
Boosting renewable energy
In the energy sector, a lot of focus has been provided to transition from fossil fuel-based power to renewable energy, which can help us lower our dependence on sources which have high price volatility and geopolitical risk.
Subsidies are offered to enhance affordability and acceptance, develop the necessary infrastructure, stimulate technological innovation, and establish a sustainable ecosystem that attracts investors. In FY 2022, the renewables subsidies doubled compared to FY 2021 and stood at Rs. 11,529 cr. These subsidies have resulted in increasing installed and production capacity across renewables.
Advancements in solar, green and wind energy
Along with the Production Linked Incentive (PLI) scheme for Solar, the government also imposed Basic Customs Duty (BCD) of 25% and 40% on the import of solar cells and modules, respectively, for developing a robust domestic manufacturing infrastructure in the solar value chain (from poly-silicon to solar modules) and reduce import dependence. There was a total allocation of 8.74 GW and 39.60 GW capacity under PLI Scheme Tranche- I and Tranche- II, respectively, amounting to total incentives of Rs. 18,500 cr. to eligible companies.
Considerable traction is seen for Wind Energy projects as well. The Government will be inviting bids for 50GW annual capacity of renewable energy for 5 years starting from FY24, out of which at least 10GW would be for wind energy. The Solar Energy Corporation of India (SECI) has tendered 18.7 GW of interstate transmission system (ISTS) – -connected wind power projects under tranches I to XIV. The Coast of Tamil Nadu and Gujarat has offshore wind potential of ~70GW, and India's first offshore wind tender is expected to be floated soon.
The government has also set targets to establish 500 GW of non-fossil capacity by 2030, requiring a tripling of capacity from the 2022 level. Significant investment opportunities also lie in companies that are working to develop, stabilise and commercialise newer technologies like battery storage systems and green hydrogen. Other areas like setting up transmission lines, smart grids, and building public transportation networks will also benefit from the transition to cleaner energy.
Cleaner transportation
In the transport sector, there has been a similar focus on improving the overall infrastructure efficiency of fuels, reducing vehicular emissions, setting up Electric Vehicle (EV) charging stations and developing a low-carbon transportation system. For the same reason, the FAME (Faster Adoption and Manufacturing of Electric Vehicles) policy was launched to increase the usage of EVs and convert 30% of total transportation into EVs by 2030. There is budgetary support of Rs. 10,000 cr. to provide subsidies to various categories of EVs and plans to establish around 2700 charging stations.
There was a National Policy on Biofuels-2018, which aimed to increase the usage of biofuels in the energy and transportation sectors. To reduce petrol consumption, Ethanol Blended Petrol (EBP) was launched, where ethanol was mixed with petrol. India has been successful in achieving its 10% blended target and is now aiming to achieve 20% blended by 2025 from an earlier target of 2030. This has provided an opportunity to invest in companies providing ethanol to OMC. This will lead to a reduction of dependence on crude and LNG imports, control of pollution, mitigation of climate change, enhancement of innovations in technologies to generate biofuels, etc.
Navigating government policies
Government policies can provide much-needed impetus for any industry, but one should also consider potential drawbacks when such policies are discontinued or redirected towards alternative sources. Such policies require continuous monitoring so that the investments made are not negatively affected. With the plethora of information around us, screening stocks can sometimes be difficult. Tickertape is a useful platform to screen stocks or mutual funds that will benefit from these emerging trends. After understanding the sectors which will be the biggest beneficiary from these trends, you can easily screen stocks or mutual funds based on the specific sector or industry. You can add over 200 other filters in the screener to get specific results and shortlist your investments. Check it out now!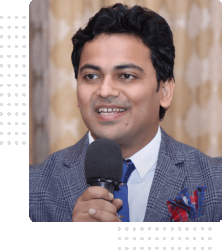 Latest posts by Arvind Kothari
(see all)