Last Updated on Sep 16, 2022 by Aradhana Gotur
The Ethereum blockchain, the largest behind Bitcoin, has seen a major upgrade called 'The Merge'. Ethereum is switching to a more energy-efficient method of validating transactions that take place on the platform, known as Proof-of-Stake.
When did it happen?
The Merge was executed on Thursday. This completed Ethereum's transition to Proof-of-Stake consensus, officially deprecating Proof-of-Work and reducing energy consumption by approximately 99.95%.
What is Proof-of-Stake?
The blockchain functions on two key algorithms – Proof-of-Work (PoW) and Proof-of-Stake (PoS). Both these methods help secure transactions by penalising bad actors looking to commit fraud differently.
With PoW, crypto miners had to solve a complex math problem using trial and error. The first miner to solve the problem received the fees. This incentivised miners to use faster computers and as the Ethereum network grew, the transactions became slower and more taxing on the environment.
PoS makes miners pledge an amount of cryptocurrency before they validate any transactions. If miners do not verify their transactions correctly, they could lose the pledged amount. Additionally, miners are now randomly allotted transactions to validate instead of competing to solve the math problem. This reduces processing times and electricity consumption significantly.
What should holders and users do?
As a user or holder of ETH or any other digital asset on Ethereum, as well as a non-node-operating stake, there is no need to do anything with the funds or wallet due to The Merge.
Ethereum also clarified that there is no such thing as old ETH/new ETH or ETH1/ETH2 and wallets work exactly the same after The Merge as they did before.
Any funds held in the wallet before The Merge will be still accessible after The Merge.
How do holders stand to benefit?
In the PoW model, huge amounts of energy to power computers solve complicated math equations that are needed to validate a transaction.
By moving to the PoS algorithm, Ethereum will let users have a stake in the blockchain. This process of validation consumes very less energy.
The Merge will lower Ethereum's carbon footprint by over 99% and this could attract more environmentally conscious investors to the platform.
The value of Ether, Ethereum's native cryptocurrency, is likely to benefit as more users join in as the platform offers quicker transactions and lower fees eventually.
Will Ethereum be less vulnerable to hackers after Merge?
After Merge, the required initial investment to validate transactions on the blockchain would cost around $55K or 33 ETH.
That's a cost everyone would have to bear to get into the network in the first place. Due to this barrier, Ethereum may become a lot safer.
Ethereum's susceptibilities may differ due to the underlying design change to the network, but the security risks will remain.
About the news author: This news post has been contributed by The Boring News Co. which is a free daily email newsletter that gets you updated on the most important events across policy, business, international affairs, legal, and sports categories in under 5 minutes. They claim to deliver news with no sensationalism, gossip, political slugfests, or opinions – just the facts that matter in bullet points.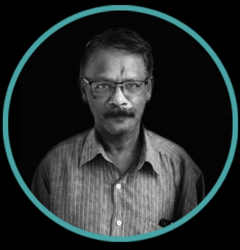 Latest posts by Thomas Sampathraj
(see all)