Last Updated on Sep 23, 2022 by Vyshakh
Oyo, formally known as Oravel Stays Ltd., is finally trying to tap the capital market and is working toward a January IPO. It plans to raise Rs. 7,000 cr. via a fresh issue of shares and another Rs. 1,430 cr. through an Offer-for-Sale.
Why now after its failed attempt earlier?
Oyo Hotels had a tough time during the Covid period. It had resorted to cost, and job cuts as business went into a tailspin. Oyo had filed preliminary IPO documents in September 2021 for a $1.1 bn IPO, only to shelve the listing plan earlier this year after the prolonged pandemic hurt its growth.
Now, some positive signs augur well for the hospitality industry:
A report by Deloitte says the number of flights taking off and hotel reservations have enthused travel industrialists.
Revival in business travels and in-person client interactions drives a positive trend in the hospitality sector.
The number of foreign tourists visiting India almost doubled between January and April this year.
According to the DGCA, the Indian aviation sector has rebounded with a growth of 4% in August. The number of domestic passengers who took a flight crossed the 1 cr. mark and reached 1.01 cr. – it was 97.06 lakh in July.
Changed strategy
The company is focusing on four central regions: India, Malaysia, Indonesia, and Europe, where it manages vacation homes. It has cut down ops in the US and China.
The company stopped offering minimum guarantees. Instead, it now supports hotel and vacation home partners with technology, product services, and customer support. The self-service technology allows hotel owners to manage bookings and services directly on an app.
Encouraging results
The company said its FY2022 revenue came in at Rs. 4,905 cr., a growth of 18% from Rs. 4,157 cr. in FY2021.
EBITDA loss margins improved to -9.9% in FY2022 from -44% in FY2021.
For Q1 FY2023, the company reported revenue of Rs. 1,504.5 cr. and EBITDA of Rs. 10.57 cr.
Zoom out: equity market scene in India
Equity markets have seen extreme volatility so far this year. Investors have had to deal with contrasting domestic and global economic outlooks.
In the last 8 months, only 16 companies have tapped the primary markets via the IPO route, raising around Rs. 40,300 cr.
Most companies have cited market conditions to delay or postpone their IPOs. Some of them are PharmEasy, Dreamfolks Services, Mamaearth, Flipkart, Swiggy, Ola Cabs and Byju's.
Cap table and valuation update
Ritesh Agarwal started Oyo. SoftBank Group founder Masayoshi Son was an early and enthusiastic backer who holds about 47% of the Gurgaon-based startup.
Agarwal owns about one-third of the shares in the company.
According to CB Insights, the startup was most recently valued at $9 bn.
About the news author: This news post has been contributed by The Boring News Co., which is a free daily email newsletter that gets you updated on the most important events across policy, business, international affairs, legal, and sports categories in under 5 minutes. They claim to deliver news with no sensationalism, gossip, political slugfests, or opinions – just the facts that matter in bullet points.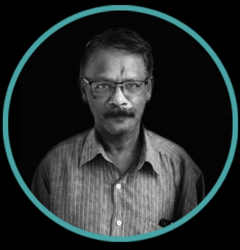 Latest posts by Thomas Sampathraj
(see all)