Last Updated on Sep 21, 2022 by Anjali Chourasiya
The National Logistics Policy was unveiled a few days ago by the Centre. The policy announcement stems from the concern around logistics costs in India being high when compared to other developed economies.
Logistics industry's growing importance
Third-party logistics companies are an essential part of e-commerce in India as they handle the majority of logistics and delivery operations for online businesses. They have been growing and expanding exponentially and are forecast to contribute 30% of the revenue for the entire logistics industry by 2025.
The logistics costs in India alone represent 13-14% of the GDP. The new policy aims to bring it down to 10% in the next eight years. This would be in line with developed countries like the US and Germany, where logistics costs are in the range of 7-9%.

Going Deeper on Policy Initiatives
The new policy aims to address the issues of high cost and inefficiency by laying down an overarching multi-sector, multi-location framework for the development of the entire logistics ecosystem. With proper execution, the competitiveness of Indian goods will improve, and as a ripple effect, economic growth and employment opportunities will increase.
Some of the major strategic initiatives are:
Integration of Digital System: Single platform for ministries of commerce, road transport, railways, aviation, customs, and foreign trade to make cargo movement more efficient.

Unified Logistics Interface Platform: Confidential information exchange platform between various stakeholders, including government and private agencies, shippers, consignees, etc., to reduce delays from extensive processes and manual tasks.

Ease of Logistics: Provides greater visibility of exporters' logistics requirements, such as ocean and air freight to service providers.

Network Planning Group: Facilitates regular discussions between various stakeholders and guides all departments and ministries responsible for creating economic zones and connectivity infrastructure during the planning phase itself.

System Improvement Group: Monitoring organisation for all logistics-related projects to resolve any issues and obstacles expeditiously.
Industry analyst views
While some of these policy measures may take some time to materialise, analysts believe that platforms like Unified Logistics Interface Platform and Ease of Logistics can reduce logistic costs in the medium term.
Organised players like TCI Express, Mahindra Logistics, and Gati are expected to benefit. In anticipation of the National Logistic Policy, shares of Aegis Logistics, Allcargo Logistics, Concor, and VRL Logistics have surged in the range of 2-50% so far this year.
About The Boring News Co.
This news post has been contributed by The Boring News Co., which is a free daily email newsletter that gets you updated on the most important events across policy, business, international affairs, legal, and sports categories in under 5 minutes. They claim to deliver news with no sensationalism, gossip, political slugfests, or opinions – just the facts that matter in bullet points.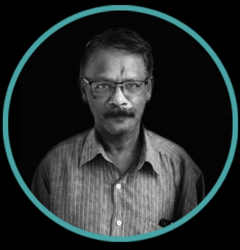 Latest posts by Thomas Sampathraj
(see all)