Last Updated on May 24, 2022 by Anjali Chourasiya
Continuing the IPO trail, yet another company is all set to go public. MobiKwik with approximately 101.37 mn. registered users and over 3.44 mn. e-commerce, physical retail, and biller partners as of 31 March 2021 has submitted its offer documents to SEBI. Continue reading more about this company to analyse and decide whether to subscribe to its upcoming IPO or not. Read on!
About MobiKwik
Mobikwik, founded in 2009, is a technology-driven Fintech firm that is one of India's leading mobile wallet (MobiKwik Wallet) and Buy Now Pay Later (BNPL) companies.
This company was incorporated under the name 'One MobiKwik Systems Private Limited' on 20 March 2008 at New Delhi as a private limited company, under the Companies Act, 1956. Thereafter, it was converted into a public limited company, and the name of the company was changed to 'One MobiKwik Systems Limited' on 25 June 2021.
Operations of the company
The business operations of the company are organised into three key segments:
BNPL – Consists of MobiKwik Zip and Zip EMI, which give middle-class Indians with accessible and cheap small-ticket credit for everyday payments as well as discretionary shopping.
Consumer Payments – Comprising MobiKwik Wallet, a mobile payment app.
Payment Gateway – Includes Zaakpay, a payment gateway aggregator that provides online retailers with end-to-end payment solutions.
The firm is focusing on India's fast-growing online payments sector by enabling everyday mobile payments as well as the benefits of Buy Now Pay Later (BNPL) offers.
Promoter and investors exiting their shares
Bipin Preet Singh, Upasana Rupkrishan Taku, Koshur Family Trust, and Narinder Singh Family Trust are the company promoters.
The following is the list of promoters/investors selling their shares:
American Express Travel Related Services Company is selling equity shares worth up to Rs. 99.82 mn.
Bajaj Finance Limited is selling equity shares worth up to Rs. 689.81 mn.
Bipin Preet Singh is selling equity shares worth up to Rs. 1,113.33 mn.
Cisco Systems (USA) Pte. Ltd. is selling equity shares worth up to Rs. 114.84 mn.
Sequoia Capital India Investment Holdings III is selling equity shares worth up to Rs. 208.79 mn.
Sequoia Capital India Investments IV is selling equity shares worth up to Rs. 741.12 mn.
Tree Line Asia Master Fund (Singapore) Pte. Ltd. is selling equity shares worth up to Rs. 244.12 mn.
Upasana Rupkrishan Taku is selling equity shares worth up to Rs. 788.16 mn.
About MobiKwik IPO
This IPO is a 100% book building offer (the process by which an underwriter attempts to determine the price at which an IPO will be offered).
The offer comprises a fresh issue of equity shares by the company aggregating up to Rs. 15,000 mn and an offer for sale aggregating up to Rs. 4,000 mn.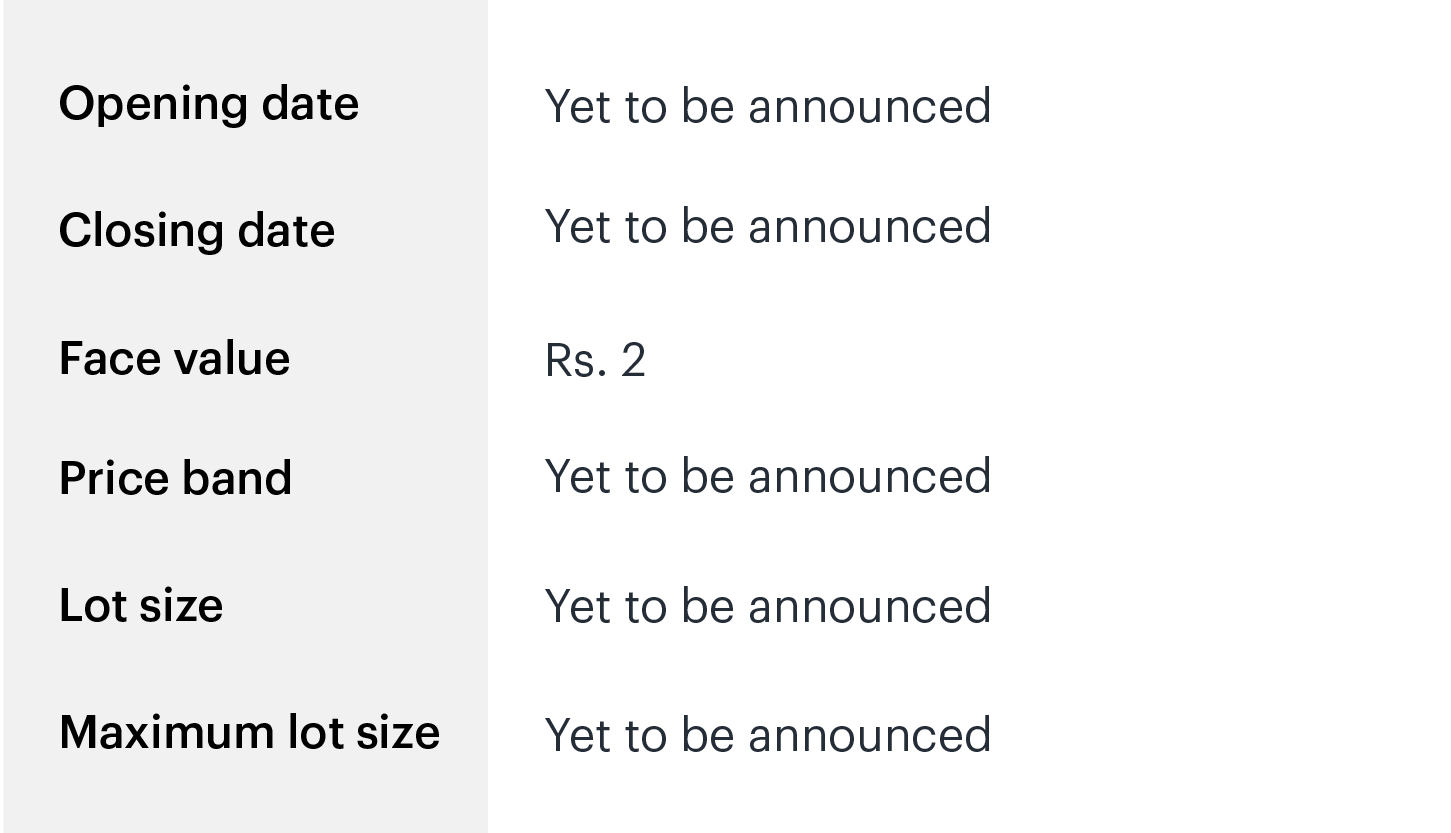 Book running lead managers and registrar of the MobiKwik IPO
The joint global coordinators and lead managers of the MobiKwik IPO are ICICI Securities Limited, BNP Paribas, Credit Suisse Securities (India) Private Limited, IIFL Securities Limited, Jefferies India Private Limited.
The issue's registrar is Link Intime India Private Limited.
Reservation of MobiKwik IPO for various investor categories
10% is the maximum subscription amount reserved for retail investors.
15% is reserved for the Non-Institutional bidders (NII).
75% is reserved for the Qualified institutional buyers (QIBs), wherein 60% is for anchor investors, 1/3rd of which is reserved for domestic mutual funds only.
Objects of the MobiKwik IPO
Investing in projects for organic growth.
Inorganic growth funding.
General business reasons.
Financials of MobiKwik
As of 31 March 2021, the net asset value (NAV) stood at Rs. 3.88.
As of 31 March 2021, it has posted negative earnings per share (EPS) of Rs. 22.18.
As of 31 March 2021, the company's total income was at Rs. 302.25 cr.
Following are the financials for 2019, 2020, and 2021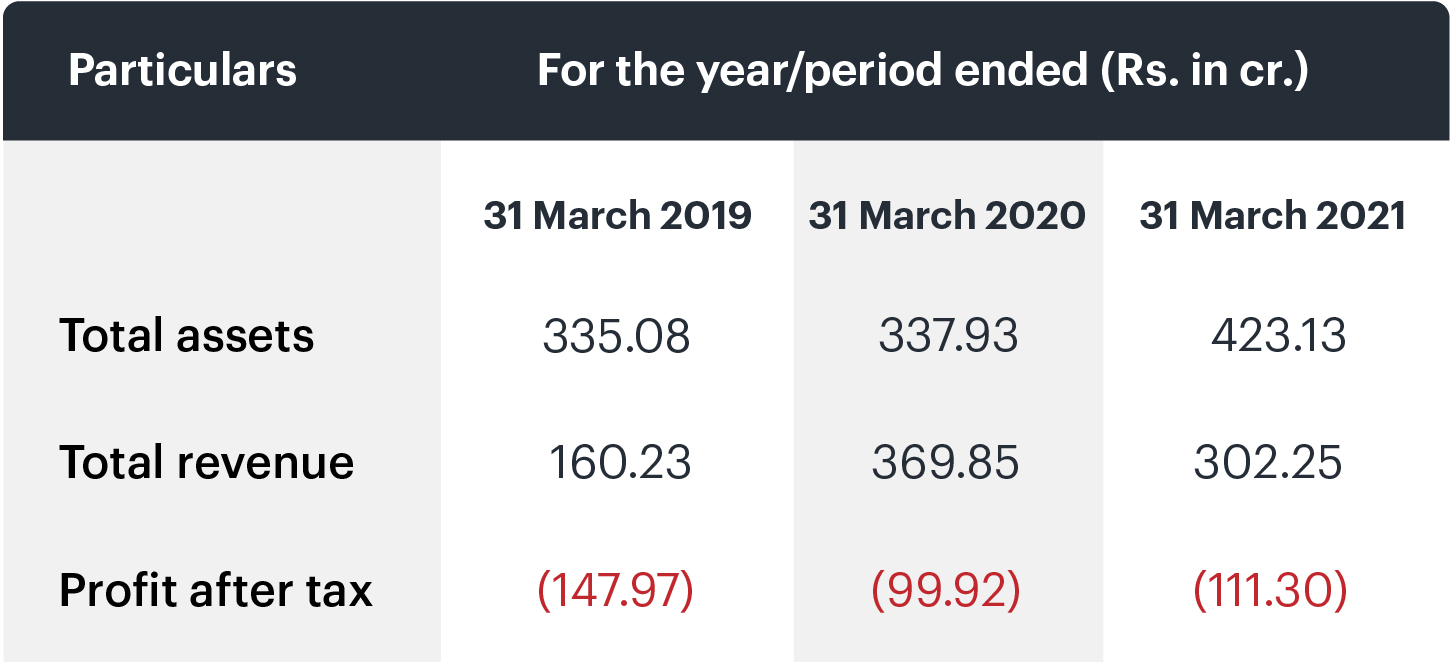 Peer comparison
As per the offer documents, MobiKwik believes none of the listed companies in India is engaged in a portfolio of business similar to theirs.
Strengths of the company
A strong synergy exists across the business network, benefiting all participants
The bulk of users were added organically, with a minimal customer acquisition cost (CAC)
Technology-powered, innovation-driven corporation with strong consumer brand identification and recall across the country
Risks of MobiKwik IPO
Investments in equities and equity-related securities are risky. Before making an investment in an IPO, investors should carefully consider the risk factors.
Failure to maintain or develop the IT infrastructure may have a negative impact on the company and prospects.
Failure in attracting merchants to its ecosystem, growing relationships with existing merchants, and increasing transaction volumes on its platforms may adversely affect its operations, financial condition, cash flows, and prospects.
It faces substantial and increasingly intense competition in the fintech industry. If it is unable to compete effectively, its business, financial condition, results of operations, and prospects would be materially and adversely affected.
It has a history of losses, including in FY 2019, 2020 and 2021. If loss were to continue to increase, especially if it continues to grow at an accelerated rate, it may be unable to achieve profitability for the foreseeable future and its business and financial condition may get adversely affected.
Prospects of the company
MobiKwik is a provider of an independent mobile payment network intended to offer comprehensive and easy online monetary transactions. If you are interested in this investment opportunity, make sure to conduct thorough research before subscribing to this IPO. To ensure a pleasant experience while subscribing to an IPO, read the article on how to subscribe to an IPO.
These numbers/figures mentioned in this article are sourced from DRHP, the data from RHP will be updated subsequently as and when released.
Latest posts by Ayushi Mishra
(see all)