Last Updated on Dec 24, 2021 by Aradhana Gotur
Dick Hosy Mody is the founder of Ethical Advisers and a 30-yr veteran in the Indian equity markets.
At the core of any economy is its manufacturing sector (something which even Mahatma Gandhi had propagated in his fight for Swarajya). Its importance gets amplified several times when viewed in the context of its ability to create a multiplier effect and boost job creation across all strata of society.
No wonder India followed a smart strategy of developing backward areas in the 1980s and thereafter by doling out 10 yr-tax holidays for units set up in notified backward areas. Once a unit is established in any region, not only does the capital expenditure planned and incurred on THAT project benefit that region, but a gradual and simultaneous "mushrooming" of ancillary industries, support and service industries, as also transport, telecom, leisure and hospitality industries develop rapidly and lead to economic growth.
Taking forward the above arguments in favour of manufacturing in the Indian context, while its share in GDP has been on a gradual decline/stagnated over the past many decades, its importance (given the potential multiplier job creation effect which it has) can never be ever underplayed.
Source: Wikipedia
Other things being equal, in any country, the manufacturing sector's growth is primarily dependent on two basic factors viz domestic demand and external demand. Also, various secondary factors listed below, influence the scale of the manufacturing sector viz:
Core competency vs other nations
Inherent knowledge base
Skilled labour
Availability of natural resources
Capital
Government policy
China's leadership has consciously followed an aggressive and well-articulated policy since the late 1980s with a clear vision to be GLOBAL LEADERS in the manufacturing sector. See the results. In just 3 decades, China is at the no. 1 position, accounting for almost 29% of the global output (almost twice the size of the USA and up drastically from less than 6% in the early 2000s). It manufactures almost 50% of all steel produced globally.
COVID – one in a 100-yr phenomenon
No event globally has been more OVERANALYSED ever, than the pandemic itself. Needless to say, lockdowns were the only way to BREAK THE CHAIN and prevent the spread of the virus. But this led to a disruption in lives, a whole new WORK FROM HOME concept, that consumers couldn't spend barring the bare necessities. In any basic economic lecture, we have learnt the importance of cash flow. Thus, when the wheel of cash stops spinning, it paralyses businesses.
COVID did just that, not to any single country but to ALL. Quite frankly, the world is still slowly limping its way out of this and there are still MILES TO GO before we cross the finish line.
Impediments to an aggressive rebound in manufacturing sector output
While vaccinations are accelerating (India has crossed the 1 bn. mark) globally, there is always the risk of "variants"
Selective lockdowns still persist in many nations
Global trade and commerce disruptions are NOT easy to bring back to pre-pandemic levels
Supply chains (the best known being semiconductor shortage) disruptions affect user industries (cars for example)
Even if the pace of unlocking rises, fear will lead to lesser than normal tourist activity globally (contra view is that REVENGE travel will be in control)
Point 5 contra view may result in 3rd wave
While we remain bullish on economic activity rebounding, I would be cautiously optimistic on manufacturing stocks outperforming the broad benchmark indices. The reason being the above concerns, plus while several leading indicators like IIP, credit growth, power consumption are showing "green shoots" of growth, we need to monitor supply chain normalisations, return of skilled labour, and also interest rates before we toast to a new high in output.
Our relative bet is on the rebound in consumer demand, travel, leisure, and hospitality as the boxed up consumer will spend with confidence. Do take full advantage of the same via our intelligently created basket of stocks called Happy Hours: Cheers to Good Times. We foresee manufacturing to follow, albeit with a lag of 6 mth or so. Until then, investors' patience may be tested for sure.
Check out Ethical Adviser's Happy Hours: Cheers to Good Times smallcase.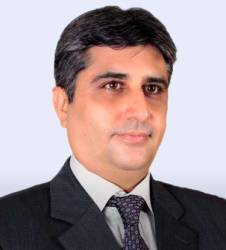 Latest posts by Dick Mody
(see all)