Last Updated on Apr 6, 2021 by Manonmayi
Search for Demat account and Demat account opening queries were at their peak when the lockdown hit. One can infer that the interest in investing in the stock market was at its peak too. Can we all agree that now is the time the technology required to drive capital markets needs to be dynamic, consistent, and future-focused?
Think of the pharma sector and you would definitely be able to point out multiple key innovations. The same goes for sectors like telecommunications, agriculture, and construction.
The Fintech industry is making its space into the innovation cohort too. A well-functioning market connects companies and people to the capital, information, and technology they need to foster innovation.
Operational efficiency is the first step towards being future-focused. Good analysis is the backbone of great stock investments. Once we analyse and evaluate stocks, we move on to another platform to finish the trade. Oh! that nagging feeling and time fleeting away in between these two steps which could have been dedicated to other chores is lost.
This is where Tickertape steps in. We want to bridge this gap and want to enable traders to reduce the turn around time between researching and trading. This is the part where we introduce "Transactions". 🥁
What is "Transactions?"
Transactions is a new way to trade stocks. You can buy AND sell multiple stocks at the same time. You can also maintain and manage your entire portfolio from Tickertape.
How can you use it?
All you have to do is add the stocks (item) to the basket, select the holdings (quantity), and choose if you want to buy or sell that particular stock.
Here's a quick tutorial on how to use the "Basket" feature
You can manage your entire portfolio from Tickertape. Export your current portfolio from your broker account and see all the investments along with smallcase investments. Truly a 360-degree view of your investment portfolio will be available in one place.
Here's a quick tutorial on how to sync the "Portfolio" feature
If you have more questions, visit our FAQ section or leave your comments below.
But most importantly, kick-off your new trading experience now. Let us know in the comments section on how you plan to use this feature.
Transactions is available on desktop, update your android app to start using it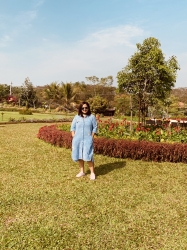 Latest posts by Komal Roy
(see all)