Last Updated on May 24, 2022 by Aradhana Gotur
If you have been in the stock market trade for a while, you know the real challenge lies in timing the market. Let's be honest, every trader wants to make money and become successful. And the quickest way to realize that goal is to decipher ways that help you identify stocks that will make money. Having your eye on liquid stock and the liquidity of stocks you intend to trade is one of the ways to ensure quick profits. In this article, we will dive deep into how you can ensure that the asset you hold is a liquid stock that you can easily convert into cash.
What is liquid stock?
Liquidity in stock indicates how easily a stock can be bought and sold in the market, without impacting its price. Before investing in a stock, it is imperative to evaluate the stock on various parameters. Apart from metrics such as past growth rate, return potential, and risk, the liquidity of the stock must also be considered. As an investor, it is important that you understand the liquidity of the stock before making an investment decision, especially should you have a shorter investment horizon.
Liquidity of a stock is the metric that determines how accessible your investment is and how easily and efficiently it can be converted into cash. Liquid stocks, thus, are stocks that can be easily liquidated – meaning, converted to cash. Most largecap stocks are liquid stocks.
Liquidity of a stock is the metric that determines how accessible your investment is and how easily and efficiently it can be converted into cash
Click To Tweet
What are illiquid stocks?
Stocks known as illiquid stocks are often in low demand for various reasons. These can not be sold easily as there is limited trading for these stocks, that is, the number of sellers on the market may not match the number of buyers of the stock. This poses a threat and it could become challenging to find buyers for these stocks at the price the seller wants to sell at.
An investor being unable to exit a stock when they want to fails the purpose of investing in equity at all. Some other risks involved with illiquid stocks include turbulent price movements, high spreads, and tough executions.
Why does liquidity matter while buying a stock?
Liquidity mainly impacts two key elements of the market:
Price spread:
This is the difference between the market's buy orders and sell orders. It indicated the difference between the price paid by the buyer and the net price received by the seller. Liquid stocks offer tight spreads between the prices and ensures a higher level of certainty in an asset price. In contrast, illiquid stocks have high price spreads. Hence their price level is uncertain.
Slippage:
This indicates the difference between the expected price of a trade and the price at which the trade is executed. As market prices change quickly, slippage can occur at any time but is most common during periods of higher volatility and during inefficient market conditions.
There is positive slippage when the ask price decreases in a long trade or bid price increases in a short trade; and there is negative slippage when the ask price increases in a long trade or bid price decreases in a short trade.
How to identify liquid stocks?
Let's take a close look at the three main indicators that help us identify a liquid stock:
1. The difference between the bid price and ask price is less
A narrow bid-ask spread takes place when the bid and the ask price have a small difference. Such a situation also indicates that there are more buyers who are interested in buying the stocks at the price suitable to the sellers. Such a market condition indicates that stocks are liquid enough to sell.
2. Trade volume is high
High trade volumes indicate that a higher number of shares are bought and sold on a given day. High trade volume is a positive sign as it shows that the stock is in demand and has a large number of prospective buyers. Yes, all in all, it is a positive sign of liquid stock.
3. The stocks have high trade volume during high float
Float is the number of shares that are publicly owned and available on the market for trade. In a nutshell, a high float means a higher number of shares available for trading.
A high trade volume during a high float is a sure sign that the higher number of available shares are also being traded at a high rate, thus insinuating a liquid stock.
How to strategize trade plans with liquid stocks?
Let's understand how stock liquidity plays an important role in strategizing your stock market game plan and how to use liquidity in different scenarios:
If you want long-term investments: In such cases, liquidity does not matter crucially, so hold the stocks for a longer time. In fact, for the long-term, financial experts often suggest medium-volatile stocks to maintain lower risk.
Long-term investors can afford to sit on the bid as liquidity is not an issue at all. If you are a long-term investor, you may be able to tide over periods of illiquidity and wait for new buyers or sellers to eventually show up.
If you are keen on intra-day trading: For a day-trader or swing-trader, liquidity matters the most because of the short time frame of the trade. In order to not hold your stock position open for a long time, it is crucial that you pick liquid stock. Liquidity is, therefore, an absolute must, especially for stop-loss orders.
If you are a short-term trader, you often have to deal with small moves in price to fill orders as close to desired prices. To save yourself from a losing day, you should be able to close your position easily. Liquidity in stocks is very important for day traders.
If you have a low-risk appetite: This is a tricky phase. In such cases, you should ideally consider steering away from high volume stocks or liquid stocks as they may experience high volatility in price.

However, illiquid stocks may also make one anxious. Instead, you could possibly look for stocks that are liquid but also are medium-volatile. This may keep you at comfortable risk levels possible.
Conclusion
Stock liquidity is an important indicator of the tradability of stock. Highly liquid stocks can be quickly converted to cash. With enough experience in the trade market, you will begin to understand if a stock is liquid or illiquid. If the stock is not liquid enough, it may be wise to miss the trade. The risk sometimes overpowers the returns involved.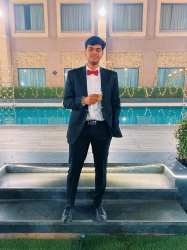 Latest posts by Ankit Dixit
(see all)