Last Updated on Sep 2, 2021 by Kushal Dudheria
Customer ID number, client ID number, bank account number, credit card account number, and others serve one common purpose – they help financial institutions identify their clients. These numbers are unique for every customer, and therefore, it becomes easy to track the customer's account as well as the associated transactions.
But what is folio number? When it comes to mutual funds, a folio number is used to identify the investor. Let's understand this better.
This article covers:
What is folio number?
Folio number is a numerical figure assigned to mutual fund investors. It is a unique identification number with which each investor can be identified. Asset Management Companies (AMCs) issue a unique folio number to every investor when they make a new investment. Thereafter, the folio number becomes a way to maintain the investment records of the investor. It can be used by the AMC as well as by the investor themselves for monitoring and accessing the transaction records.
Features of the folio number
When you expand your mutual fund investments and invest in different types of schemes, there are two scenarios:
When you invest with the same AMC: If you invest in another scheme of the same mutual fund house, you have two options. You can either invest with the same folio number or you can choose a new folio number for the new investment.
When you invest with multiple AMCs: If you choose to invest in the mutual fund schemes of different AMCs, each one would issue a unique folio number with their schemes. As such, your folio number would vary across AMCs.
Uses and benefits of folio number
The folio number is quite beneficial for mutual fund investors. Here's a look at its uses and benefits:
The folio number helps the AMC authenticate its investors
It gives investors a summary of all the transactions done in their account
If you use the same folio number for different schemes, it is easier to track your investments
You can check your account statement and transaction history using the folio number
You can avoid the KYC formalities for further investments. You can just provide your folio number and the AMC can check for KYC compliance in your previous fund schemes
By just providing the folio number, you can make transactions in your mutual fund scheme easily
How to find the folio number?
You can find your folio number through various sources. Some of the sources are as follows:
Through the Consolidated Account Statement (CAS): You get a Consolidated Account Statement (CAS) containing the details of all your mutual fund transactions. This statement contains the folio numbers of every mutual fund scheme that is actively running in your name. The CAS is a free statement that is issued monthly.
Through the AMC: You can find out your folio number through the AMC itself. Just log into your mutual fund account on the AMC's website or mobile application, and you would be able to check your folio number.
Through R & T Agents: If you have invested in mutual fund schemes through Registrar and Transfer agents (R & T Agents), they also maintain the records of your investment. You can log into your account on the website or mobile application of the R & T agent and find out the folio numbers of your mutual fund investments.
Through your broker or distributor: If you have used the services of a broker or a distributor to invest in mutual funds, you can find your folio numbers from their websites and mobile applications too.
When you know what is folio number, you can use it to track and identify your mutual fund investments. Try and use a single folio number when investing in different schemes of the same AMC. This makes it easy for you to track and manage multiple investments without the hassle of remembering multiple names.
The folio number is available in your account statements and you can use them to check your scheme performance or transaction history easily. So, keep your folio numbers handy and use them whenever you need to generate your account statements or simply check how your mutual fund scheme is performing.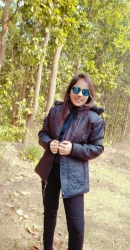 Latest posts by Kushal Dudheria
(see all)