Last Updated on Aug 16, 2022 by Anjali Chourasiya
It is a good feeling to see your savings grow, right? But it is also equally terrifying to see them dropping in value mostly due to small mistakes. Most of these mistakes can be easily avoided if you understand a few basic principles of money management. This doesn't require a degree in finance, nor does it require hours of research. 'This Independence Day, let's #BreakFree from common mistakes we make with our finances cause it might not be easy to earn money, but it can be easy to preserve and even grow it!!'
Free yourself from unsolicited advice
'I am telling you, buddy, buy this stock. It will skyrocket soon.'
'No, no, invest in FD. It is the best investment!.'
'No, buddy, real estate is the best. Believe me, invest with me.'
Let's admit it, we all have given in to such friendly advice from wellwishers and even got a few 'tips' online somewhere. Not to rant here, but acting upon these advice would cost you little to a lot, depending on the gravity of your financial mistakes.
Remember, it is your money that is at stake. So before putting your money into action, pause and think, is it right to follow and invest everything based on the suggestions of the said person or medium? Refrain as much as you can from impulsive decision-making, and you will find yourself close to inner peace 🕊️. This life mantra also applies to finance.
We say it is high time to break free from such unsolicited and misleading information. Remember that your situation and goals are different from others. So, your investments should depend on factors like your financial goals, current situation, risk appetite and more. An investment that may be the best for someone else might not prove to be the same for you.
Here are some ways to free yourself from misleading advice:
A solid financial plan: It guides you on where to invest and why. When you have an investment plan in hand, you become aware of what is right for you and what you definitely need to ignore.
Shut the noise: It would help if you shut the noise from everywhere else. Don't ignore your financial advisor. With their guidance, you can shut down and ignore those who try to sell you their advice for free.
Thus, freedom from misleading information = a solid, actionable financial plan.

Free yourself from ignorance
If you toss a coin, you have a 50% chance of predicting the correct outcome. But there is no absolute correct path in finance. To each their own is the philosophy here! Also, ignorance to your finances can prove to be a hefty mistake down the line. The goal is to understand your current situation, lay down your assets and liabilities and plan for sustainable growth in your asset column while minimising the liabilities section.
Hence, it's time you save yourself from the trap of ignorance and break free from incomplete knowledge.
Start by learning everything about personal finance, the economy, and the stock market. To begin with, you can read Blog by Tickertape, where we do our best to enlighten you about personal finance, stock markets, current events, and so on.
What's more, you can also familiarise yourself with how to use Tickertape's investment analysis tools to evaluate investments and make informed decisions. You can start your research using Tickertape's Screener. It has over 200 filters that allow you to swiftly filter through a plethora of stocks based on relevant key metrics. In addition to the Screener, Tickertape also has other investment analysis tools such as comprehensive Asset Pages for Stocks, Mutual Funds, ETFs, Indices, Market Mood Index, and more.
This 75th Independence Day, let's celebrate your initiation to #BreakFree from half-baked investment information with a 15% off on Tickertape Pro plans*. Use IND15 to avail the benefits.
With this upgrade, you will get a lot of features such as advanced screening options, data export, stock, revenue, and EPS forecasts, investment growth score, stock deal trends, and many more. You get everything you need to research, plan, and invest for your future.
The takeaway here is – freedom from the trap of ignorance = first invest in financial education, then in the right investment analysis tool, and finally in the right investment type for your goals.
Free yourself from excessive spending
'Oh, look at that! It looks so good, and I really want it.'
Oops, wait!!
There's a trap right there. Have you found yourself wanting and buying things you don't need? If yes, you are trapped with desires that are drawing off your savings. As Naval Ravikant says, "Desire is a contract that you make with yourself to be unhappy until you get what you want." Although, spending is okay when you set limits within reach as fun is an integral part of life. But, the problem is overspending, which can force you to avail credit and trap you into the cycle of debt.
Whether you like it or not, it is time to say goodbye to those desires and take away your freedom. Here are a few ways to help you keep a tab or your expenses and savings. Firstly, devise a financial plan and keep track of all your earnings and spending. Next, you try either of these:
Separate spending account: Plan your purchases for the month and stick to them. Keep a separate account for spending. Transfer only what you need for necessities from your earning account to your spending account. Limit your spending to that. Don't keep extra money in your spending account because supply creates demand. If you have limited money in your spending account, you won't be able to overspend.
Reward yourself: Research suggests that using rewards can help increase the probability of behaviour (in this case, limited spending or saving), especially when there is a direct correlation between the event (rewards) and the behaviour. You can start by setting a reward for yourself. You can set a goal of 'saving Rs. 8,000 and then buying your favourite shoes that are worth Rs. 2,000 '. This way, even after spending on your desires, you have a decent amount of money in your pocket.
Wait for some time: If you are tempted to buy something, do not buy it right away. You can also try sleeping on your urge to buy something. Meaning, wait for a few days before actually buying. If you still constantly think about buying it, then you might as well buy it. Otherwise, move on. You are free from that desire. This way of dealing with your desire will help you in monitoring your habit of spending.
Remember, the value of waiting here is much more than regretting later.
Free yourself from FOMO and FOLO
Did you ever buy or do something only because you have a fear of missing out (FOMO)? This can crop up while investing as well. Let's suppose a stock is trending. Since everyone, including news channels, trading forums, and your friends, is talking about it, you may be struck by FOMO and invest in it.
How to get over FOMO? Don't act impulsively. Before investing in any financial instrument, consider your options, research, and go ahead only if it works for you and is aligned with your goals.
But, how will you save yourself from FOLO – Fear of Losing Out? Like FOMO, FOLO is also driven by fear. The risk of losing money is in the heart of every investor. There is a behavioural bias linked to FOLO called loss aversion. It suggests that we feel pain (loss) twice as much as we feel joy. Hence, you might not invest even if your research suggests it. On the contrary, the loss aversion bias may make you believe that today's losers may soon outperform today's winners. So, if you invest driven by this behaviour, it may lead to losses. How do you get over it?
Start by determining your risk appetite and financial plan to find the best-suited investment instruments. It is always worthwhile to consult a financial advisor for guidance. Further, you can invest in learning risk management. It will go a long way.
Hence, freedom from FOMO and FOLO = Proper research, risk management, and a solid financial plan.
Free yourself from infobesity
Information overload (infobesity) may leave you hanging with your investment decisions. It is a fact that in finance, data is the fuel for decision-making. However, if you collect and consume enormous data from every source, you might end up with an information overdose. It can lead to confusion, and you might end up taking the wrong decision. Hence, let's break free from information overdose.
One way to get out of it is to devote time to research. Make sure your sources are genuine. Do not pay any heed to rumours. Second, learn to use the information you have for your benefit. You can take professional help for this. Being patient will go a long way. Sometimes, the information overdose may make you impatient, which can lead to wrong decisions.
Further, learn about the investments you want to make. Proper learning with research and a great tool can help you sort your investment decisions and make timely judgements.
Hence, freedom from infobesity = Adequate research, patience, a financial plan, and a great tool.
Rounding off
Since mistakes give us an opportunity to learn and get better, why not free ourselves from them? The above are just a few ways to free ourselves from making mistakes that can cost us in the long run. If you have a few that you would like to share with your fellow readers, we'd love for you to comment below. This Independence Day, let's break the barriers we put on ourselves, share our stories, learn from them, and grow together to become better. Happy Independence Day!
Oh, don't forget to grab this limited-time offer on Tickertape Pro!
*T&C –
The offer isn't valid on 1 month plan.
Coupon can/cannot be reused in case of any cancellation on an order for which it was applied.
This offer cannot be combined with any other offer.
For coupon code issues, please reach out to support@tickertape.in
You cannot change or refund purchases made with this offer.
The offer is valid 1 time per customer during the offer period.
The Coupon is valid till 23:59 hrs on 31st August 2022.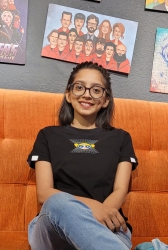 Latest posts by Anjali Chourasiya
(see all)