Last Updated on Oct 27, 2021 by Aradhana Gotur
Rakesh Rathod leads the Growth initiatives at smallcase Publisher businesses. He has over 21 yrs of experience in capital markets and has held leadership roles with Edelweiss, Motilal Oswal Financial Services, Prabhudas Lilladher and MCX Stock Exchange. By qualification, Rakesh is a Chartered Accountant, Certified Financial Planner, and SEBI-registered Investment Advisor.
India has always been known as a land of opportunities. Famous for its rich diversity across cultures bringing people to celebrate festivals from far and near. Sharing happiness through all elements of our life moulds us to stand for 'Unity in Diversity'!
Festivals have always been a metaphor for new beginnings.
Every day is a new day. A fresh start, a new beginning. But sometimes we just need an ignition or a catalyst to kick things off in passion and style, distinct from the mundane. With Diwali just around the corner, let us hope that the festival of light truly brings light into all of our hearts.
With this philosophical context, let me share my learnings and experiences on how one can invest on this auspicious day and look forward to many great Diwalis in the future.
Firstly, don't invest with a Diwali to Diwali mindset. Just have a longer time frame. Prepare goals not just for the next Diwali but many more Diwalis to come. Timing the market is very difficult and it shouldn't be attempted.
Lastly, unlike traditional Diwali stock Picks, I attempted to get some of the best smallcase managers and their thoughts on promising themes which they believe can play out wonders for one's investing journey moving forward.
So let's divide the shortlisted themes into the following categories:
Age-old themes which are looking up after a long bear cycle
1. Pharma Sector
The pharma sector could be a big wealth creator in the coming years as we continue to see comfort in valuations and the long-term potential of the sector. The recent quarterly performances and management commentaries also reflect encouraging trends.
Check out the Pharma Tracker smallcase

2. Real estate and building materials
A sector that can be played from this Diwali to the next is a sector that has been an underdog for a long time—the realty sector. The realty sector is beginning to show strong signs of a revival. Established companies are reporting robust volume growth and with inflation fears kicking in, we may see a huge rush towards investing in real estate again.
It was the most battered sector due to falling demand and delinquencies and was not particularly known for high standards of corporate governance. In a country with a growing population, urbanisation and an increase in nuclear families, the demand for housing was bound to rise, however, due to the soft prices, buyers expected a further dip and it thus remained a latent demand.
The last 3-4 yrs saw the most turbulent times of this sector with demonetisation, the introduction of GST, and RERA. After a shakeout and consolidation, though COVID-19 proved to be a temporary bane, it has finally acted as a catalyst to boost home sales as work from home (WFH) became an acceptable norm and is here to stay. The government too has pitched to give sops. Home loan rates are at historic lows. The fence-sitters too jumped in as prices have started to move up, pushed by an increase in input costs.
We will see further consolidation in this space and the best of the lot will have a free run for the next few years as the sector has shifted its focus from 'building' homes to 'manufacturing' homes. However, a word of caution, as we have already witnessed a sharp up move in the last few weeks, it would be prudent to wait for a cool-off.
Check out the Realty Tracker smallcase here.
New age themes have got the much-needed impetus in the recent pandemic and now the rebound
3. Play on digitalisation
The companies which can benefit from increasing digitalization in the country like Tech and Platform related businesses have huge potential to generate wealth. Following are the smallcases that can especially benefit from this.
4. Exports
Bet on the exports. China+1 theme would only get bigger with time. The entire world is seeking a backup and who is better than our own Motherland. Check this smallcase out:
China Plus One Strategy – India Rising! smallcase
5. Reopening theme
This theme plays out post-Diwali and expects people to spend more thus benefiting the consumer discretionary sector, consumption, travel and tourism, hotels, airlines, luggage, and footwear. This smallcase is built on the same theme:
Happy Hours: Cheers to Good Times smallcase
Lastly, nothing beats asset allocation as a strategy. Ensure you invest capital that you may not need for the next 3-5 yrs. So always have your Liquidity Capital and Emotional capital aside, while you invest in these exciting and promising themes.
If you are new to the market and are looking forward start your investment journey, Muhurat Trading would be the best time for you. It is a special hour-long trading session conducted by the stock exchanges of India. Since it is held on Diwali, Muhurat Trading is considered to be auspicious and investing on this day is believed to bring good fortune. Before starting off, read well on how to prepare for Muhurat Trading. Wait no more, #DimaagLaganeKaMuhurat aa gaya hai.
Happy Diwali and happy investing!
Disclaimer: This article is only for informational purposes and should not be construed as advice, suggestion or recommendation. Do you own research or consult a professional financial advisor before making an investment decision.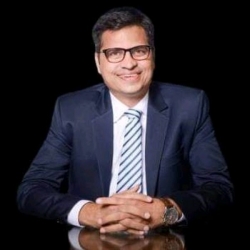 Latest posts by Rakesh Rathod
(see all)