Last Updated on Apr 6, 2021 by Manonmayi
Investment decisions leave you flustered, overwhelmed? You are not the only one. Welcome to the club.
Let's dissect the reasons for the same, and try to make them an intrinsic part of life.
The Paradox of Choice
There is a fascinating behavioural economics experiment on the concept of choice. It outlines how more choices might not necessarily leave us better off – in terms of returns as well as satisfaction. You might be thinking about how having more options can be detrimental. Here's a simple example – let's say you have to choose one chocolate from Dairy Milk and KitKat. You might give this a second of thought and then go with one of your likings.
Now, let's say you have 20 different types of chocolates to choose from. You will take more time to decide and might end up getting confused (by the time you make a choice, chocolates like Lindt, Godiva might have already melted).
This paradox of choice is what underlies our investment decisions.
Investment choices
Over time, we have seen an increase in the various asset classes in which we can invest – Stocks, Mutual Funds, Precious Metals, Deposits, Real Estate, Corporate Bonds, Section 80C Investments, Insurance policies, etc.
Stocks (IPO, Secondary market) – Large cap, Mid cap, Small cap stocks
Mutual Funds (SIP, Lumpsum) – Equity, Debt, Balanced funds
Bonds – Corporate Bonds, Government Bonds
Section 80C Investments – Equity Linked Savings Scheme, Public Provident Fund, etc.
Insurance Policies – Endowment, Whole Life, Health cover
Deposits – Savings account, Fixed Deposits
This gets complicated further when you account for the time horizon to invest for, tax advantage, volatility in returns, etc.
This is why with time investment decisions/personal finance management have started appearing a tad challenging to grasp (the *terms and conditions in each personal finance advertisement rub salt in the wound)
But, is it as complicated as it appears?
Let's scratch the surface to know more.
Key reasons why we get overwhelmed with investment decisions
We end up (falling flat on the face, more often than not) taking the easy route:
Don't know where to park money so let's spend it all: If you are doing this: then STOP. Take baby steps, but start saving first, and then investing. Rome was not built in a day
Friend/colleague/relative invested in XYZ stock and made 2x return in a year, so let's park the finances at the same place: This can be hazardous. Your time of entry into the stock might be very different from that of your peer and hence the associated returns can differ significantly
All in one basket (particularly risky asset classes): There's a lot of chatter surrounding a particular stock, so let's put all our savings into the same. The stock market crashes (God forbid), and you are too deep into the water.
Hasty decisions in making assets liquid: Selling investments in asset classes that have a preferable lock-in period might not give the best returns.
Maybe we are doing this wrong.
How to declutter investment decisions
We can make the most of the vast array of choices available to us by not relying on our intuition but taking help when required. For example, get on to a personal finance/wealth management app, seek services of a financial advisor, etc.
However, investment decisions aren't as tricky as they appear to be. Though spoilt for choice, it is like Occam's Razor – the simplest solution to the problem is often the correct one. It would help if you outline a few key things before finding alternatives:
Horizon: Few asset classes tend to pay well if investments stay put for 3-5 years; identify your requirements and park money accordingly
Discipline: Inculcating financial discipline is the first step in this journey. Finalise goals one by one and start building your corpus
Risk appetite: Identify your risk-taking capability and park funds accordingly
Balanced portfolio: Create a balanced portfolio that has a mixed bag. For the uninitiated, this might be the first step towards engaging the services of financial advisors, Personal Financial Management apps, etc.
Investment decisions aren't rocket science, but that said, they aren't that easy either. It requires spending some time, getting a grip over what works for you, etc. No laundry list can be followed, but curating your personalised portfolio over time isn't difficult either.
Start slow, but start and get your bases covered.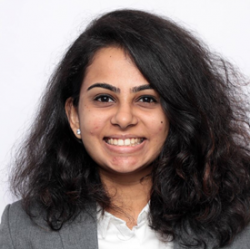 Latest posts by Aneri Shah
(see all)