Ultra penny stocks are 'win or bust' bargains for you. On the upside, they have the potential to yield multi-bagger returns within a few trading sessions. While on the downside, they can cause a serious dent in your invested value.
Stocks trading at a particularly low value and having a small market capitalization are called ultra penny stocks. These stocks are usually priced lower than Rs 10 and don't account for huge trading volumes. In ultra penny stocks, even a sizable spike can trigger the circuit both on the upper and lower sides.
Limited available information accompanied by factors like dried-up liquidity, bigger bid-ask spread formation and fewer investors, makes ultra penny stocks a high-risk investment.
This article covers:
Why do ultra penny stocks trade so cheap?
Being stocks of companies that have very small market capitalization, more often than not, there is no information available about the business prospects and foreseeable growth in revenues. Many of these companies do not provide estimates.
Therefore, most investors in ultra-penny stocks don't have a long-term view of the investment. Though traders are bullish on these stocks for quick short-term returns, they don't consider adding ultra-penny stocks to their long-term portfolios. Moreover, fundamental insights of ultra-penny stocks are scarce, and most of them turn out to be fundamentally weak, causing the investors to pull out their stakes.
Stock operators too very keenly follow ultra penny stocks. They quickly offload their holdings stacked at lower levels when the stock price rises to a certain level, thereby bringing down the price again. This is another factor why ultra-penny stocks trade cheap. Yet another reason is that the high risk involved often keeps retail investors at abeyance. This leads to the stock becoming illiquid often.
How to pick the best ultra-penny stocks under Rs 10?
Back yourself with ample research: Don't just park your funds in any random ultra penny stock that you come across. Perform background research on the fundamentals and financials of the stocks on your radar.
Don't fall for unsolicited tips or stock recommendations: Don't blindly buy any ultra penny stock recommended by your friends, any trader you follow, or any random stock market website. Unless it is a trustworthy source, you should not fully rely on random tips.
Check for possibility of dilution in the future: In the quest of raising more capital, these small companies offer new shares. Issue of new shares would result in dilution of the ownership of existing shareholders. A fall in share price is also accompanied.
Ask yourself whether you are ready to face the inherent risks: Given that even the slightest of volumes bring drastic changes to the share price, and ultra penny stocks are one bad news away from hitting the lower circuit, they are considered very risky investments.
Best stocks to buy trading under Rs 10
(as of 15th Jun 2021)
Insights on the stocks added to the watchlist
1. Suzlon Energy Limited
With renewable energy being the need of the future, this company is a pioneer in the wind energy market. Established in 1993, Suzlon Energy Limited has a market cap of Rs 6,367 cr. The stock has given a whopping 67.44% returns in a year and currently trades near its 52-weeks high of Rs 7.6.
2. 3i Infotech Ltd
This is a perfect example of a stock that trades from circuit to circuit. The company provides IT services, including BlockChain, Testing Services, Data Analytics, Cloud Lifecycle Management, and Application Development among others. 3i Infotech ranks 35 out of 167 listed IT companies in India. With a market cap of Rs 1,455 cr, the company has given 287.23% returns in a year!
3. RCOM
This Reliance group company has been in the news headlines for a mixed bag of reasons in the past couple of years. Currently, the company stands 6th among the seven listed companies in the telecom sector. The company has a market cap of Rs 1,109 cr and yielded a staggering 375% returns in one year. While the financials are weak, net sales are going down on a y-o-y basis.
4. Raghunath International Ltd
The majority of the company's business is in the Real Estate Development sector with a notable spree in pan masala and trading business. The stock is amassing all the buzz for outperforming the industry by 337.31% and Sensex by 370% in the previous year. It has yielded overwhelming returns of 429.53% in one year.
5. Sintex Industries
Headquartered at Kalol, Sintex Industries is the world's largest producer of plastic water tanks. With a market capitalization of Rs 308 cr, the company has given 188.33% returns in one year. Though the stock has outperformed the Sensex quite comprehensively by 124%, it has underperformed the plastic and textile space by 94.75%.
6. Miven Machine Tools Ltd
The company manufactures and supplies Heavy Duty CNC Lathe Machines. Having a small market cap of Rs 2 cr, the company has a promoter holding of 75%. The share currently trades at Rs 6.6, far away from its 52-weeks high of Rs 7.55.
7. Urja Global Ltd
Another company indulged in renewable energy generation. The company's valuations are attractive, and it has outperformed both the Sensex and the sector by 81.76% and 33.92%, respectively. The stock has given 140% returns in a year and is adding to its current market cap of Rs 417 cr.
8. Bombay Rayon Fashions LTD
This textile space company commands a market cap of Rs 252 cr. Though declining sales and PAT margins are points of concern for the company, the stock has gained 88% in one year.
9. Orient Green Power
Despite a decline in the sales margin and PAT, the company's valuations are attractive enough for the market to have a bullish view. This power sector company has a market cap of Rs 215 cr and currently trades at Rs 2.9 per share, below its 52-weeks high of Rs 3.9.
10. GTL Infrastructure
This penny stock currently trades in the untapped territory above its 100 and 200 days moving average. The company deals in telecom equipment and has a market cap of Rs 1,662 cr. Though the financial trends are negative, the stock has outperformed the Sensex and its sector, and has yielded 93.86% returns in the past year.
The penny stock universe is highly volatile and risky. Ensure that you have the appetite for it and the tolerance level too before you decide to dabble in it. That said, do your own research and perform your own study before making investments in penny stocks.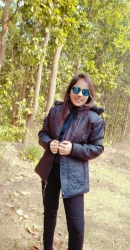 Latest posts by Kushal Dudheria
(see all)