Last Updated on May 24, 2022 by
When you think of chemicals, what's the first thing that comes to your mind? For us, it's either the Chemistry Lab in school (where, let's be honest, none of us knew what was going on) or the movies showing scientists fiddling with chemicals of different colours in fancy containers around the lab.
Well, now that we're grown adults looking out for interesting markets and sectors to track, let's bring back the role of chemicals in our lives – because it's often overlooked and underrated. The truth is, chemicals are an integral part of our daily lives. We deal with a host of chemicals on a daily basis. Sanitisers, soaps, shower accessories, perfumes, clothes, packaged food – all are made up of chemicals. From the toothpaste we use to the cars we drive, chemicals are used in making them all.
Well, today, however, we're going to talk about a more niche segment within the chemicals industry, that is, the speciality chemicals sector.
What are Speciality Chemicals?
Many might not be aware, but speciality chemicals are produced for very specific uses in very specific industries. Basically, each chemical has a 'special' purpose instead of a general one. For example, caramel manufactured from sugar is a commercially produced speciality chemical. Caramel colouring is extensively used in the manufacturing of soft drinks and confectionery items. Agrochemicals like pesticides and insecticides are also speciality chemicals as they are used by farmers for better produce.
As should be clear by now, the speciality chemicals industry serves as a very important support industry for various other end-user industries. Some industries that rely heavily on speciality chemicals are automotive, aerospace, food, cosmetics, agriculture, manufacturing, textiles, etc.
Industry growth drivers
The global speciality chemicals industry is dominated by China which has a 25% market share. The Indian speciality chemicals industry currently has a 3% share of the global markets.
Due to growing environmental concerns, many speciality chemical companies in China have ceased their activities. Hence, globally, industries consuming speciality chemicals have started seeking supplies from Indian companies. As a consequence, Indian manufacturers have been investing heavily to expand their portfolio of value-added products.
Different industry trends have also been driving the growth of specific sub-segments of the speciality chemicals industry.
India's middle class is fast expanding, leading to a dramatic change in demand for items like food, clothing and transportation. This growth in the end-user industry has been primarily driving demand for speciality chemicals in India.
Increasing exports, as well as higher domestic demand, has positively affected the textile chemicals sub-segment, while construction chemicals have benefited due to the low cost of admixtures compared to imports from USA and China.
Firms in the industry are expected to benefit from the increase in the use of technology and data analytics to improve margins. According to a McKinsey report, chemical companies could see an increase of 3-5% in earnings from using Industry 4.0 technologies.
Research and Development is of utmost importance in this sector. The government has realised the importance of R&D and hence is expected to come up with a National Chemical Policy that will strive to streamline and promote R&D within the sector.
The Indian speciality chemicals industry is expected to grow from ~$40 bn. in FY 2020 to ~$60 bn. in FY 2023 at a 13% compounded annual growth rate (CAGR), outpacing the global average growth of ~5% CAGR.
Some other factors that make the industry attractive are:
Barriers to entry: The industry is knowledge-driven and oligopolistic. Companies that manufacture such chemicals need to have process expertise as well as research and development capability. The industry is also capital intensive. Combination of these factors acts as entry barriers, allowing incumbents to retain a competitive advantage.
FDI rules: 100% FDI is allowed in the chemical sector under automatic route.
Special Investment regions: Four Petroleum, Chemicals and Petrochemical Investment Regions (PCPIRs) have been set up as the investment regions for petroleum, chemicals and petrochemicals along with associated services.
Negotiation power with firms: The price of the products is decided, more often than not, through negotiation. Thus, firms can pass on increases in cost to end-users fairly easily. This allows companies to retain their margins.
Chemicals have become especially important to the growth of the overall economy – and it's the key reason why the entire sector has witnessed tremendous growth in recent years. They also present an interesting and fairly overlooked investment opportunity, which is why the Speciality Chemicals smallcase was created by managers at Windmill Capital.
This is an ideal smallcase for investors looking to take exposure to the growing and promising prospects of the Speciality Chemicals industry.
Take care, and happy investing! 🙂
Disclaimer: The content in these posts/articles is for informational and educational purposes only and should not be construed as professional financial advice and nor to be construed as an offer to buy/sell or the solicitation of an offer to buy/sell any security or financial products. Users must make their own investment decisions based on their specific investment objective and financial position and use such independent advisors as they believe necessary. Refer to our disclosures page here.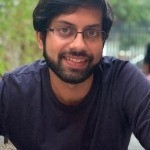 Latest posts by Pujit Bhutoria
(see all)