Last Updated on Apr 6, 2021 by Manonmayi
There are unlimited metrics and ratios investors can use to evaluate a company's financial health. But looking solely at a company's revenue or income paints an incomplete picture.
At Tickertape we are constantly working towards improving the data quality and relevance. To provide more value and context to your research we have added new filters.
What's Changing?
New Filters to help you paint a complete picture
We have added ten new filters. These filters will help you evaluate the expenses incurred by the company, fundamentals that can be easily overlooked. New filters will help you build a narrative towards a company's performance so you can make a well-researched and properly evaluated decision.
What are these new filters though?
Please, go through the following table for a complete list and try them out on screener .
| | |
| --- | --- |
| Raw Materials | Expenses incurred on raw materials |
| Power & Fuel Cost | Expenses incurred on power and fuel |
| Employee Cost | Expenses incurred on employee wages and salaries |
| Selling & Administrative Expenses | Expenses incurred on marketing, selling products & services and managing the company |
| Operating & Other expenses | Other expenses incurred in operating the company like rent, servicing of machines, R&D etc |
| Non Current Assets | Sum of long term assets like property/plant/equipment, goodwill & intangibles, long term investment etc |
| Non Current Liabilities | Sum of long term debt, deferred tax liabilities & other long term liabilities |
| Free Cash Flow | Operating cash flow remaining after deducting the capital expenditure for latest financial year |
| Deferred Tax Assets (Net) | When business overpays taxes or pays taxes in advance the item is recorded as a deferred tax asset. These taxes are eventually returned to the business in the form of tax relief. |
| Deferred Tax Liabilities (Net) | Tax that is assessed or is due for the current period but has not yet been paid. |
Removed filters
We have removed the following 12 filters from our filters configuration.
Cost of Goods Sold
Gross Profit
Operating Cost
Research & Development Spend
SG&A
Interest Income – Banks
Interest Expense – Banks
Net Interest Income – Banks
Loan Loss Provision
Preferred Shares Outstanding
Policy Liabilities – Insurance
Foreign Exchange Effect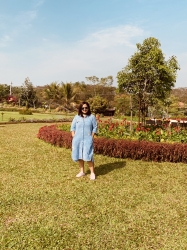 Latest posts by Komal Roy
(see all)