Last Updated on Oct 21, 2022 by Nikitha
Last year, the stock market saw multiple ups and downs, with some sectors scaling to new heights while others were falling drastically. Overall, it was an eventful year, and there have been quite a few learnings for the investors. Although the year so far has been a roller coaster ride for stock markets due to various macroeconomic factors, the festive season, especially Muhurat Trading on the auspicious occasion of Diwali, opens up newer and growth-oriented opportunities for investors to look at. This year the Muhurat for stock markets has been fixed on 24th October 2022 from 6:15 PM to 7:15 PM.
In this article, let's understand the growth prospects of some sectors that investors can look into this year.
There are multiple sectors and stocks which are expected to show growth potential. These include Sterlite Tech, Valiant Organics, Time Technoplast, Aarti Drugs, Dalmia Bharat Sugar, Mahindra CIE, CESC, etc. On the auspicious occasion of Diwali 2022, Green Portfolio has packaged such profitable and growth stocks to bring to you their exclusive smallcase, Samvat 2079
Sector analysis
Analysts have been closely observing the chemicals sector. It is a growing sector because it forms the base for agriculture, pharmaceuticals, food processing etc. This has ensured stable growth for the sector. Hence, Samvat 2079 includes stocks like Valiant Organics.
The Pharma sector has seen a growth momentum since the Covid 19. All the companies delivered an exponential performance in terms of numbers. These numbers have seen a downturn in recent quarters due to high commodity prices. But as these commodity prices start to cool off, we can expect all the companies in this quarter to bounce back. Aarti Drugs is one such example.
Aarti Drugs has been incurring huge amounts of capex. Such expenditure shows the focus of the company on research and development. This also implies that the company holds a positive outlook towards the industry and is thus willing to capture greater market share and grow furthermore.
The pharmaceutical industry has seen a boom since the Covid-19 pandemic. Generic and specialist medicines are witnessing high demand, thus boosting this sector. Due to the supply chain disruptions in China, the sector did see fluctuating growth, but overall, things look positive for the industry.
Time Technoplast is another stock that is expected to show growth. The packaging industry is driven by factors such as rising population, increasing income levels, and changing lifestyles are anticipated to drive consumption across various industries leading to higher demand for packaging product solutions.
This article is written by Divam Sharma, founder and CEO of Green Portfolio and a former analyst at CitiBank, IMGC, and Kotak Mahindra Bank. Check out Green Portfolio's smallcases.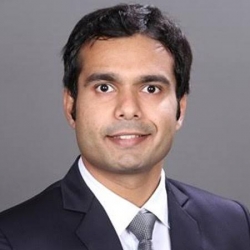 Latest posts by Divam Sharma
(see all)