Last Updated on May 6, 2022 by Neera Bhardwaj
Elon Musk is an avid Twitterati, and you might have better odds at predicting a lottery winner than what his next tweet could be. It came as a surprise to netizens when Elon suddenly announced on Twitter that he's buying the platform for a whopping $44 bn! This news has stunned the market as he acquired the company for $54.20 per share in less time than most of us take to tweet!
But how did it happen, and what does it mean for investors? Let's take a deeper look.
Hostile Takeover
Experts hint at it as a "hostile takeover" strategy. It all began on 4 April 2022, when Elon Musk announced his purchase of a 9.2% stake in Twitter. He then offered to buy the entire company on 14 April 2022. Soon after becoming a major shareholder, Elon offered to either buy the company and take it private or reassess his position as a stakeholder if Twitter wasn't ready to sell.
Poison Pill Strategy
Twitter used a "Poison Pill" strategy as a comeback. To prevent Elon from buying the entire company, they diluted the shareholding of all holders by offering aggressive discounts on stock prices. The expected bid price was set to discourage Elon from taking over Twitter without the board's approval. However, Elon Musk took over the influential global network by striking a deal on 25 April 2022. And, for now, he is advocating 'free speech,' beginning his tweets with Coca Cola, ice cream, and fun – leaving the world sceptical about the organisation's upcoming leadership style.
Market Volatility
The stock market also took notice. On 26 April, Twitter's stock rose 5.7% to finish at $51.70, its highest closing value in nearly 5 months, and up more than 35% since 22 April. The stock was trading for less than $40, and it jumped by 28% when the news broke.
Concerns about Tesla's shares, on the other hand, have grown as a result of the stock's loss of $126 bn in market value shortly after the takeover, raising questions about how Elon is financing his Twitter acquisition. Morgan Stanley, an investment bank, is leading the fundraising headlines with $21 bn in equity and $20 bn in loans, but financial details are yet to come up as speculation stirs.
Shareholding
Since Twitter is a publicly-traded company, millions of retail investors own shares in the company. With Elon Musk's acquisition of Twitter and proposal to take the company private, one question remains: What happens to Twitter's shareholding?
The answer is rather conceptual as when a publicly-traded firm is proposed to be taken private, the buyer – who could be the company itself or an outside investor – proposes to purchase publicly held shares at a premium. This means that if Company A's stock is trading at $10, the buyout price will be more than $10 in order for public shareholders to sell their shares.
Elon Musk bid $54.20 per share for Twitter, and the stock is currently trading under ~$50 after the acquisition news. Investors benefit as long as the average price of their Twitter shares is less than the proposed acquisition price of $54.20.
After the requirements for taking the company private are met, Musk will launch a tender offer for all publicly traded shares of Twitter for $54.20. Whether or not the tender offer is accepted, investors will be compensated in cash at this rate in the end.
Twitter Headquarters
Elon Musk has floated ideas for upcoming features like the edit button, encrypted dm, and broader authentication with hints at a slight fee for commercial and government users. But, the employees express uncertainty over the company's direction as CEO Parag Aggarwal states, "Once the deal closes, we don't know what direction this company will go in".
Twitter stock is currently experiencing profit booking. With over 217 mn daily users, the company known for shaping modern global narratives and now awaits Elon's responses to mounting speculation and challenges to settle the dust for investors alike. This reminds us of how a simple tweet is subtly more powerful and influential than many think it to be!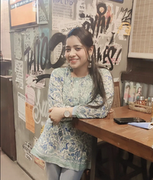 Latest posts by Neera Bhardwaj
(see all)