Last Updated on Feb 25, 2022 by Manonmayi
This article is authored by Soumitra Sengupta, the Director of Lamaron Analysts and Manager of smartvalues smallcases. He has over 20 yrs experience in investing in India and US.
During times of market turmoil, a thought flashes across the mind, "How does it end?". Well given that nothing new ever happens in the markets, it mostly ends in the same way. After a period of incessant selling, tiredness and exhaustion set in. The sellers really have nothing left to sell.
The bout of selling also results in mispricing of many stocks and as a result buying interest resumes. This is augmented by the fact that during periods of market declines, short-sellers join the bandwagon, and once the move is complete and with the need to protect their gains, they become increasingly nervous with a need to buy back the stocks. This adds to the buying impetus.
If you look at the market trajectory during the classical bear markets of 2000 – 2002 or 2008, you will realise the market falls are interrupted by some very sharp rises. In the case of the more garden variety corrections, the time duration is usually not more than 3 mth.
February has been a brutal month so far and if it ends down, then it would be the second down month in succession. It is very unusual for there to be three down months in succession. An inspection of Nifty returns since 2015 reveals that there have been only two instances when the markets fell 3 mth in a row.
The first was from Dec 18 to Feb 19 where the Nifty fell on each of these months but the cumulative fall was shallow and amounted to less than 1%. In the immediately succeeding two months, the Nifty rose about 9%. The other instance, which was deeper occurred from June 19 through to Aug 19 and cumulatively the markets fell about 8%. In this instance also, the markets pulled back sharply in the next two months and recovered all the losses.
Barring these two, there have been nine other instances during this period where the market has fallen two months in a row. Barring one instance, the recovery in the two months immediately following the 2-mth decline is sharp.
The table below sets out the details of these moves: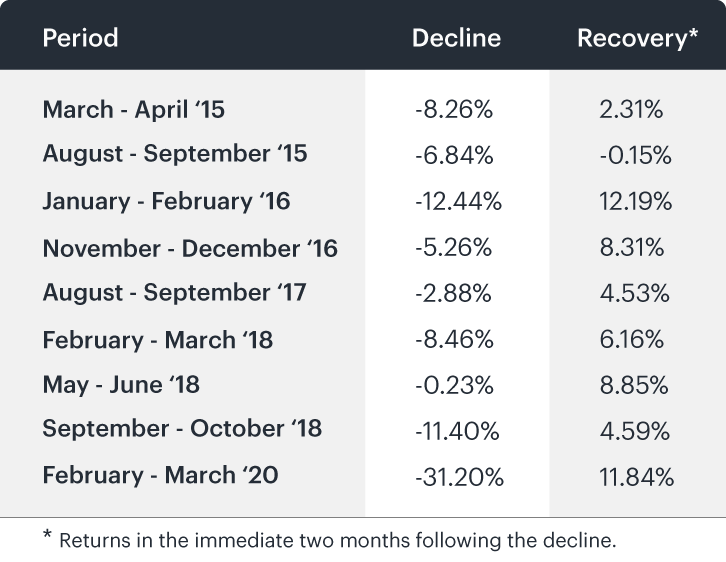 Based on this, it is fair to say that if February ends in a decline, the next month may see what is called a sharp pullback.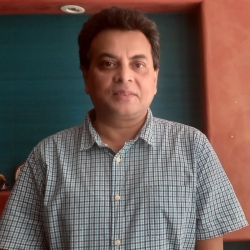 Latest posts by Soumitra Sengupta
(see all)