Last Updated on May 3, 2023 by Anjali Chourasiya
One of the most important sectors in India is the IT sector. It is one of the largest contributors to the country's export revenue. Besides this, India is the largest IT services provider globally. When looking into investments, several publicly listed IT companies are doing good in terms of profit. In this article, let's look at the best IT sector stocks in India, how to evaluate the stocks and the industry's growth.
What are IT stocks?
IT stocks are the listed companies from the information technology spectrum. These companies sell/outsource services, manufacture technological hardware, provide cloud-based products related to information technology and do much more.
There are micro sectors within the information technology space, namely, fintech, SAAS companies, IoT providers, and artificial intelligence. Regardless of the sector, the ultimate aim of IT firms is to bring digital transformation across the globe, embracing technology.
Best IT sector stock list – 2023
Here's a list of the top IT sector stocks in India.
| | | | | |
| --- | --- | --- | --- | --- |
| Name | Market Cap (Rs. in cr.) | PE Ratio | 5Y CAGR (%) | Return on Equity (%) |
| LTIMindtree Ltd | 1,36,540.28 | 59.45 | 28.09 | 28.48 |
| Infosys Ltd | 5,93,426.23 | 26.84 | 19.15 | 28.99 |
| HCL Technologies Ltd | 2,97,428.93 | 22.03 | 17.62 | 22.11 |
| Tata Consultancy Services Ltd | 12,00,882.37 | 31.33 | 17.39 | 43.32 |
| Mphasis Ltd | 36,956.49 | 25.83 | 16.60 | 21.25 |
| Bharat Electronics Ltd | 67,505.81 | 28.14 | 12.91 | 20.52 |
| Tech Mahindra Ltd | 1,10,432.65 | 19.84 | 12.02 | 21.15 |
| Wipro Ltd | 2,11,114.95 | 17.26 | 11.24 | 20.30 |
Note: The best IT sector stocks in India are derived using Tickertape Stock Screener. The data is as of 15th March 2023, and the parameters are as follows.
Stock Universe – Nifty 100
Sector – Information Technology 
Market cap 
5-yr CAGR – sorted from high to low 
1. LTIMindtree Ltd
This technology consulting firm, LTIMindtree, formerly Larsen & Toubro Infotech, is an India-based global technology consulting and digital solutions company. It helps businesses transform from core to experience to thrive in the future marketplace.
LTI Mindtree has a net profit margin of 14.23% and a 5-yr net profit margin of 14.61%.
2. Infosys Ltd
Infosys does not need an introduction. It is a global leader in technology, consulting, outsourcing, and next-generation services. Their innovative solutions have helped transform businesses worldwide.
Infosys has a net profit margin of 17.84% and a 5-yr net profit margin of 18.83%.
3. HCL Technologies Ltd
HCL Technologies is a leading provider of software development, business process outsourcing, and information technology infrastructure services. It has a net profit margin of 15.57% and a 5-yr net profit margin of 15.80%.
4. Tata Consultancy Services Ltd (TCS)
This Indian multinational company, TCS, helps businesses transform through technology. It is part of Tata Group and offers information technology (IT) services and digital and business solutions. TCS has a net profit margin of 19.58% and a 5-yr net profit margin of 20.05%.
5. Mphasis Ltd
Mphasis is an information technology (IT) services and solutions provider. It offers applications, business process outsourcing (BPO) and infrastructure services. Mphasis has a net profit margin of 11.80% and a 5-yr net profit margin of 12.67%.
6. Bharat Electronics Ltd
Bharat Electronics is involved in designing, manufacturing and supplying electronics products/systems for defence and nondefense markets. Its key products include fire control systems, weapon systems, etc. Bharat Electronics has a net profit margin of 15.38% and a 5-yr net profit margin of 14.60%.
7. Tech Mahindra Ltd
One of the global IT leaders, Tech Mahindra, is involved in the business of computer programming, consultancy and related services. Its segments include Information Technology (IT) Services and Business Processing Outsourcing (BPO). Tech Mahindra has a net profit margin of 12.16% and a 5-yr net profit margin of 11.64%.
8. Wipro Ltd
One more global IT leader, Wipro, is a leading technology services and consulting company focused on building innovative solutions. It offers IT services and IT products. Wipro has a net profit margin of 15.03% and a 5-yr net profit margin of 15.13%.
How to evaluate IT stocks?
Apart from the company's fundamentals following are some metrics that you can use to draw a line of distinction among IT stocks:
Gross profit margins
Since tech companies vary in size and have different business models, it's not justified to compare them to gross profits alone. Because TCS can post a higher gross profit than Mindtree, the actual picture will be revealed by comparing gross profit margins. Companies with rising gross profit margins are worth investing in as they carry a higher growth potential.
Exports
IT companies in India are exporting their services and products to clients worldwide and earning in foreign currencies. Earnings from abroad are substantial because Rupee has depreciated significantly over the years, and these firms benefit from currency conversion. Thus IT stocks with a majority of their earnings coming from exports are valuable picks.
Valuations
IT stocks have sky-high valuations; irrespective of the ratios used, they'll always appear to be costly. Investors can find valuations of IT stocks using price earning ratio and price-to-book ratio. In both the ratios, the thumbs rule says- the lower, the better.
Growth of the IT industry in India
In FY 2022, the Indian IT sector contributed 7.4% of the country's GDP, which is expected to touch 10% by 2025. According to the National Association of Software and Service Companies (Nasscom), in FY 2022, the Indian IT sector's revenue was $227 bn, with a 15.5% year-on-year growth. It is expected to touch $100 bn by 2025.
To expand their global footprint, several Indian companies are investing in the international markets. In FY 2022, the IT industry added 4.45 lakh new employees, which makes the total IT employee count reach 50 lakh. When you look into the government's support, the IT sector was one of the highly focussed industries in the Union Budget 2023, where Rs. 14,300 cr. was allocated to the IT ministry.
How to find IT stocks using Tickertape's stock screener?
Tickertape Stock Screener has over 200 filters, which helps you in filtering and pick the best stock in minutes. Here's how to use the Stock Screener:
Step 1: Launch the Stock Screener
Step 2: Under the "Sectors" option in the filter panel on the left-hand side, select "Information Technology".
Step 3: To narrow your search, select from the 6 sub-sectors of information technology from the drop-down.
Step 4: Click on the 'Add Filter' button to select key parameters that can help you analyse a stock
Step 5: Once you have added all your desired filters, go to each one in the Filter Panel and adjust the range as per your requirements.
Step 6: That's it. You can see all the IT stocks meeting your filter criteria.
Step 7: If you want to save the screen for the future, you can simply click "Save" at the top of the filter panel.
Conclusion
The IT sector is the home of many exciting budding companies like Tanla Platforms and Mphasis, as well as industry giants like TCS and Infosys. The sector as a whole has a lot of potential, and stocks from the IT sector can occupy the driving seat to guide your portfolios to record highs. That said, there are certain risks which, as an investor, you should understand. From skyrocketing valuations to regulatory scrutiny, the tech space is full of challenges as well. 
Thus before investing in IT stocks, ensure you understand the companies in the sector, their business models, industry-specific risks, and opportunities.
FAQs
What are the best midcap IT stocks for the long term? 
Is it worth to invest in IT sector stocks in India? 
The Indian IT sector contributed 7.4% to the GDP in FY 2022. Most of these companies have a global presence and contribute heavily to the country's export revenue. IT stocks have a dominant presence in the Indian stock market and carry the potential to become the most rewarding sector. However, irrespective of the sector you are interested in, it is important to consider your investment objectives before investing. Talk to your financial advisor and make a choice.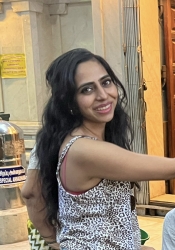 Latest posts by Nikitha Devi
(see all)