Last Updated on Apr 23, 2023 by Harshit Singh
Retirement is a phase of life that everyone looks forward to, but for some, it comes earlier than expected. The Voluntary Retirement Scheme (VRS) is a scheme that enables employees to retire earlier than their actual retirement date, with certain benefits. VRS is beneficial for employees who want to retire early and companies that want to cut down on labour costs. In this blog, we will explain VRS, its eligibility criteria, its benefits to an individual, etc.
What is Voluntary Retirement Scheme (VRS)?
Voluntary Retirement Scheme, for an organisation, is a way to cut down its surplus staff, or for an employee, it is a way to retire before their actual retirement date and receive paid compensation for severance of their services.
VRS is voluntary and is totally optional for employees. No company can force its employees to take VRS. An employee can apply for it at their own will and wish.
Eligibility criteria for Voluntary Retirement Scheme (VRS)
To be eligible for VRS, here is the list of voluntary retirement rules –
To qualify for the Voluntary Retirement Scheme or VRS, the employee must have a work experience of over 10 yrs within the company.
The employee should be 40 yrs old or above to be eligible for VRS.
Except for directors, all company employees are eligible to opt for the Voluntary Retirement Scheme or VRS.
List of voluntary retirement compensation for employees
An employee willing to take up VRS is entitled to receive the following compensation:
Compensation offered to employees for accepting the voluntary retirement scheme shouldn't exceed the lower of:
A lump sum which is the lower of 3 month's salary for each completed year of service, and,
Salary at the time of retirement multiplied by the remaining months of service before the retirement date on the superannuation of the employee.
Provident fund (PF) and gratuity dues.
The non-monetary compensation offered to employees opting for VRS can include counselling for the future, rehabilitation facilities, medical facilities provided to retired employees, and advice on managing the compensation received under VRS.
Note: Voluntary retirement compensation is calculated based on the employees' last drawn salary.
Benefits of VRS for employees
Here are some benefits that employees can avail by opting for VRS.
The payment of a significant amount of compensation upfront under VRS often motivates employees to opt for early retirement.
In case of deteriorating health, employees may choose to avail VRS to get access to funds for their treatment.
Poor job satisfaction is another primary reason individuals opt for VRS and quit their jobs.
By taking early retirement, an individual can spend more time with family.
Note: After availing the VRS, you can't work in a similar role at any company.
Conclusion
In conclusion, Voluntary Retirement Scheme is a great option to secure your future. It gives you financial aid and enough time to pursue your dreams or start your own business. Furthermore, by opting for VRS, you can secure your future and help the company cut down surplus staff and maintain its reputation.
FAQs
What is the voluntary retirement age?
To be eligible for VRS, an employee must be of 40 yrs of age or above.
What are the disadvantages of VRS for an organisation?
When offering VRS, it is important to consider the potential impact on the skill-base and workload of existing employees. While VRS is voluntary, it should only be provided after evaluating other options. Employees should also do a cost-benefit analysis of the compensation and assess other career opportunities before deciding.
Why do employees opt for VRS?
Employees may choose VRS for multiple reasons – To explore new career options due to dissatisfaction with their growth in an organisation or a potential future layoff may encourage an employee to opt for early retirement. The compensation may help meet financial responsibilities.
What are some instances of VRS being offered in the past?
So far, well-established companies such as TISCO, SAIL, Bajaj Auto, Philips India, Hindustan Unilever Ltd., and Castrol have offered VRS to their employees.
When can a company offer voluntary retirement scheme?
Excess staff layoffs, intense competition, joint ventures with foreign organisations, economic recession, mergers/takeovers, and obsolete technology/products are some of the reasons why a company may offer VRS.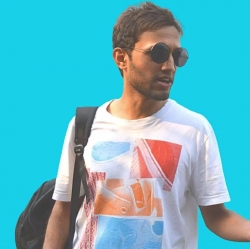 Latest posts by Harshit Singh
(see all)