Last Updated on Jul 6, 2022 by
On Monday, 04 July 2022, the Central Consumer Protection Authority (CCPA) barred restaurants and hotels from levying service charges on food bills. The CCPA released guidelines which stated that this action is for preventing unfair trade practices and violation of consumer rights.
Until the regulation, the service charge in restaurants and hotels was 10% of the total bill amount. With the new rule, no hotel or restaurant can force a consumer to pay a service charge. Instead, they must inform the customer that the service charges are voluntary and at the consumer's discretion. The guidelines further said restaurants should not levy the service charge under any other name, and it cannot be collected by adding it along with the food bill and levying GST on the total amount.
Suppose any restaurant or hotel doesn't abide by the new regulation on the service charge. In that case, the customer can raise a complaint against them on the National Consumer Helpline (NCH) by calling 1915 or the NCH mobile app.
Disappointed restaurant owners
The restaurant owners in Delhi have expressed dissatisfaction with the new regulation from CCPA. They call it illegal and baseless as they mention the service charge on the menu and bill.
Service charge vs service tax
There has been constant confusion between the service charge and service tax for years. Consumers need to understand that service charges and service taxes are different.
GST (service tax) is a tax levied by the government and is charged uniformly by restaurants or hotels as per a fixed value under the Goods and Services Tax Act. In comparison, a service charge is a simple tip that contributes to the welfare of the staff.
In 2017, the CCPA made the service charges an optional component in the bill, where the consumer was given an option to provide a service charge or not. With the current regulation, the service charge is called unfair practice. However, there are no restrictions on the prices the hotels or restaurants want to set on their food or beverages. The customers should be paying only the product's price as displayed on the menu.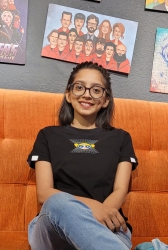 Latest posts by Anjali Chourasiya
(see all)