Last Updated on May 2, 2022 by Vyshakh
Mega LIC IPO had created a buzz last year that still carries. And the wait is finally over! The initial public offering of the Life Insurance Corporation of India (LIC) is going to hit the primary market in May 2022.
 To know more about the LIC IPO, follow our article here: LIC IPO: Date, Price, Review, News, Application and Details!
LIC is India's sole government-owned insurance provider. It is the largest firm in the Indian insurance industry, with a market share of more than 64.1% in terms of premiums. The LIC IPO is the largest ever IPO to hit the Indian markets despite the revised plan. Following are a few IPO-related details you should know to apply for the same.
The Government of India plans to offload a 3.5% stake in LIC and expects to raise Rs 21,000 cr. It is short of the earlier projection of about Rs 60,000 cr.
The price band for the LIC IPO has been set at Rs 902 to Rs 949 per share.
Investors can bid for the LIC IPO in lots. While each lot consists of 15 shares, you can bid for a maximum of 14 lots.
Employees and retail investors will be given a Rs 45 per share discount, while LIC policyholders will get Rs 60 per share discount.
50% of the IPO is reserved for qualified institutional buyers (QIBs), 35% for retail buyers, and 15% for non-institutional investors. Of the 50% QIB allocation, 60% will be reserved for anchor investors.
LIC IPO is set to open on 2 May 2022 for anchor investors and for subscription on 4 May 2022. The issue will close on 9 May 2022.
The tentative listing date of the public issue is 17 May 2022.
KFin Technologies Limited has been appointed as the official registrar.
Before investing in LIC IPO, it is vital to equip yourself with the strengths and risks involved.
As mentioned before, an LIC policyholder has an added advantage of a discount of Rs 60 per share. If you are looking to enjoy this benefit, read how to subscribe to LIC IPO as a policyholder to enjoy a seamless experience while applying for it.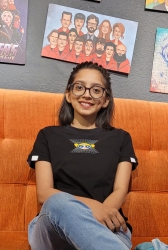 Latest posts by Anjali Chourasiya
(see all)