Last Updated on Apr 6, 2023 by Anjali Chourasiya
Insurance – For most people, this word is meant for Life Insurance, Health Insurance, or Auto Insurance. But, did you know in the USA, there is an Alien Abduction Insurance with a claim settlement of $10 mn? Crazy! But wait till you find out about the number of people who purchased this insurance (Find out in the article). Well, some never-heard-of insurance plans like this exist in India as well. Let us look at 8 lesser-known insurance plans in India, and if you are not a part of it, you might end up losing a lot. So, let's dive in.
Wedding insurance
The pandemic brought out uncertainty in people's lives with respect to their careers, health, and personal plans. The ever-changing government regulations and lockdowns also implied that weddings and celebrations were cancelled on short notice after all the time, effort, and money spent on planning. Hence, the first one, not so crazy after the pandemic insurance plan, is wedding insurance.
This insurance protects you against the unexpected cancellation or postponement of the wedding due to the death or illness of the named persons, fire or burglary, or any other man-made or natural perils that may be specified in the policy. The cover for this policy is determined based on the advance paid to caterers, decorators, and hotel bookings.
Being a nearly $50 industry, Weddings remained the worst hit from the pandemic. With different Covid-19 variants on the rise, this insurance can come in very handy. So if you or your close family members are planning a big fat Indian wedding, you may want to consider getting wedding insurance to protect yourself from the monetary losses associated with the potential cancellation of the wedding ceremony.
Handbag insurance and designer clothes insurance
Does 'Bagvati' ring a bell? (That's a Zindagi Na Milegi Dobara reference)
Insurance companies recognise handbags' importance – from the handbag itself to the important personal documents, cash, and cards it holds. This insurance will protect you against the loss, damage, or theft of your handbag and its contents.
So now, you can also get your own 'Bagvati' insured!
Similarly, designer clothing pieces are often custom-made and of high value. You can also get insurance to protect yourself from the damage or theft of your expensive luxury clothing pieces.
Pet insurance
Hey, when you can take an insurance policy to cover your loved ones – why not include your darling pets as well? Various insurance companies have started offering policies to cover the costs of treating your pets so you can focus on getting the best treatment for your companion!
So, go on Google, search for 'pet insurance for dogs' and 'pet insurance for cats', and get the one that best suits your budget, plan and your darling.
Personal cyber security insurance
We are increasingly spending more time in the digital world than in the physical world, and the pandemic and work-from-home culture only further accelerated this. While this opens up a whole new world of opportunities for us, it makes our digital identity, transactions, and privacy more important than it has ever been.
Have you ever heard of the OTP scam where with one OTP, the scammer can empty your bank account? Personal cyber security policies protect you from losses arising due to extortion via the internet, any unintended broadcasting when your social media is hacked, or funds transfer due to unauthorised access to your bank accounts.
Lesser-known insurance: TV shows like KBC have price money insured! Insurance companies are bound to pay the winners any amount above Rs. 25 lakh. If a contestant wins Rs. 50 lakh, KBC is liable to pay only Rs. 25 lakh. The insurance companies bear the rest!
Football fitness insurance
Well, you may have heard of insurance covers protecting you in case of any adverse events while doing adventure sports – but this unique insurance is for all football enthusiasts!
An insurance company has launched a policy that covers the cost of the injury while playing on artificial turfs. Players who book football turfs may or may not have adequate fitness levels and often incur injuries such as ligament tears and others. These injuries are treated in the OPD department and hence not covered under your standard health covers.
The next time you book a game at the 450+ turfs in India's top cities, you may not have the assurance of who will win the game, but you can rest assured that your health expenses will be taken off with this innovative insurance policy.
Body part insurance
Do you want to ensure your smile? You can! How about your legs? You can! There are various celebrities that have insured their body parts. Here's a brief list of Indian celebrities and their insured body parts.
| | |
| --- | --- |
| Celebrities | Insured for |
| Rajinikanth | Voice |
| Priyanka Chopra | Smile |
| Lata Mangeshkar | Voice |
| Sunny Deol | Dialogue-delivery |
| Sania Mirza | Hands |
| Amitabh Bachchan | Voice |
| Adnan Sami | Fingers |
| Mallika Sherawat | Entire body |
So, if you want to ensure your fingers, neck, smile, hands, or literally anything, you can!
Art insurance
If you are an art collector, you might like this one. Art insurance covers all artistic belongings. It offers protection against accidental damage, breakage during transit, etc. The art insurance companies also provide restoration services and packaging and handling services as well. But how do you decide the worth of any art?
Well, it is determined by you and your insurer with the help of a certified valuation expert. Now, can you guess the insurance value of the world-famous painting, 'Monalisa'? In 1962 the masterpiece was assessed at a value of $100 mn. Once we take inflation into account, that would be the equivalent of $860 mn in 2022.
Credit Card Protection (CCP)
With the increasing use and popularity of credit cards, credit card theft has become common, and so has its protection. Credit card companies offer a CCP plan with the same basic proposition in all plans, including burglary, fraud, loss of card, and credit card theft protection. All is covered for a premium amount. Plus, in case you lose, the company ensures that your card will be blocked.
To conclude
While traditionally seen as boring and complicated, insurance companies are keeping pace with the evolving customer needs. These customised, niche policies are designed to address challenges you face in your daily life rather than reserved for significant events in your life.
Next time you anticipate uncertainty in your life, try looking for insurance, and you may find one that addresses your specific situation! Well, there are almost 7,000 people who have purchased Alien Abduction Insurance, and two of them have claimed it too! So, if you are overthinking your decision about getting any of the insurance mentioned above, do you really need to think too much?
And if there is Alien Abduction Insurance in India, would you buy it?
Frequently asked questions
Which pet insurance is the best?
To determine the best insurance for your pet, you must consider factors like your pet's health, budget, financial goals, etc. It is always worthwhile to take the help of a financial advisor.
Is buying a credit card protection plan worth the money?
There are several benefits to getting credit card protection insurance. It can help you avoid missing payments if you face financial hardship due to job loss or disability. The insurance can also clear your credit card balance if you pass away. However, the cost of protection insurance is based on your monthly spending and can add up over time. It's important to consider other options, such as reaching out to your credit card issuer for assistance plans that won't cost extra.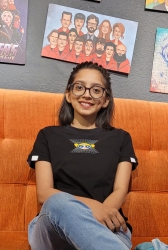 Latest posts by Anjali Chourasiya
(see all)