Last Updated on Oct 18, 2022 by Aradhana Gotur
HDFC Bank is back in focus after the highest dividend announcement in the last 11 yrs. The private lender announced a dividend of Rs 15.50 or 1,550% per equity share for FY 2022. Dividend is calculated on the face value of a share, which is Re 1 in case of HDFC Bank.
HDFC Bank, one of India's leading financial institutions, reported a 22.8% jump in its standalone net profit at Rs 10,055.20 cr. for the March quarter. The primary reason behind the growth seems to be the high demand for loans across categories and lower provisioning as bad loans were trimmed.
The current dividend announced is the highest in the last 11 yrs, after Rs 16.50 per equity share in June 2011. However, the dividend distribution is subject to the approval of the shareholders at the ensuing Annual General Meeting, as mentioned in the regulatory filing.
It is also mentioned that the record date for determining the eligibility of members entitled to receive a dividend on equity shares is 13 May 2022.
Moreover, on 4 April 2022, HDFC announced that it is going to merge its operations with HDFC Bank. As a result, the combined market cap is set to surpass that of TCS', the country's second-largest company in terms of market capitalisation.
Of late, the shares of the largest private sector bank have been in the grip of bears. The stock is hovering around its 52-week low of Rs 1,292. It has declined 2% to hit an intraday low of Rs 1,323.90 on BSE on Monday.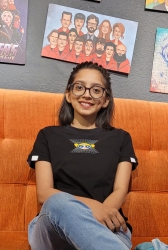 Latest posts by Anjali Chourasiya
(see all)