Last Updated on May 23, 2022 by
The union government's decision on export and import duties on iron and steel products has put Nifty Metal stocks under immense pressure on Monday morning. In order to increase the domestic availability of iron and steel products, on Saturday, the Indian government levied export duty on 11 these metal intermediates and key steel products that were nil previously. There will be up to 50% export duty levied on iron ore, 30% for lumps with more than 58% iron content, 45% on the pellets, and 15% on a few steel intermediates.
In addition to this, they also reduced the import duty on three key raw materials for steel production and plastic products. On some raw materials like PCI and coking coal, the import tax is reduced to 0 from 2.5%, while on met coal and coke and semi-coke it is dropped from 5% to zero.
Nifty Metal stocks that were impacted
The updates on iron and steel import and export duties dragged the top Nifty Metal stocks like Tata Steel, JSW Steel, and others down. Overall, 11 metal industries fell by 1.84% to 11.38% where the Nifty Metal index was down by 7.31% at 5,289.45. The top losers in the market this Monday by 3:15 PM were JSW Steel (-13.13%), Jindal Stainless Hisar (-15.55%), Jindal Steel & Power (-16.58%), Tata Steel (-12.24%), NMDC (-12.50%), Steel Authority of India (-10.96%), Vedanta (-3.02%), and Hindustan Copper (-5.26%).
Nirmala Sitharaman, the Finance Minister says that the revision of export and import duty on iron and steel products is to tame the prices. She took to Twitter to explain the same, "We are calibrating customs duty on raw materials and intermediaries for iron and steel to reduce their prices".
According to a statement from ISA (Indian Steel Association), the association welcomes the removal of import tax on coking coal and other raw materials but levying export duty may have a negative impact on the steel sector investors.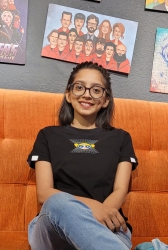 Latest posts by Anjali Chourasiya
(see all)