Last Updated on Feb 3, 2022 by Aradhana Gotur
This article is authored by Kanika Agarrwal. She has over 11 yrs of experience in finance and investing, having worked with companies including Mayfield India, Credit Suisse, and EY. At Mayfield, she focused on early-stage investing in sectors like enterprise tech and consumer internet. Kanika is a rank holder Chartered Accountant (All India Rank 18) and a CFA charter holder.
The Finance Minister's (FM) speech was much shorter but far more impactful than her previous speeches. In FY 2019 and FY 2020, she consecutively broke records for the longest budget speeches on record at 2.5 hours. This time, it was much shorter at 90 mins.
This budget was great because it looks at the future. There were plenty of buzzwords – drones, blockchain, crypto, green energy, EV charging initiatives, mental health, and startups. But it was more than just lip service as the FM's speech relays the government's willingness to work with and promote emerging sectors. The fact that the Finance Bill includes words like "Non-Fungible Token" means India is changing!
Within infrastructure initiatives, the focus is on clean energy, 5G networks, logistics, and mass transport.
In the words of the FM, it is a budget that lays the foundation for the next 25 yrs. We are very excited that the vision of India is a digital economy and modern infrastructure powered by clean energy (financed by Green Bonds!).
Digital economy
The introduction of the Digital Rupee – Central Bank Digital Currency (CBDC) is super exciting for the potential it holds. Basically, CBDC eliminates the need for any physical cash exchanging hands, even at a bank settlement level. This would make payments even more real-time and cost-effective than UPI. It can also change how international trade and remittances are done since it removes all friction of bank settlement of transactions.
Imagine a future where the stock market also settles trades using smart contracts. Enter CBDC, and now suddenly, everything is on blockchain and instant. There is not even a T+2 settlement, which will literally be instant trading and settling.
Given that we are one of the first few countries to introduce CBDC, it is amazing that India continues to lead and pioneer innovative payments systems globally.
Secondly, crypto investors are at first instance relieved at the 30% tax on crypto gains and the definition of a Virtual Digital Asset, which includes crypto and NFTs. It's great from a policy clarity perspective. But crypto losses are not available for set-off against gains – this means tax rates can be astronomical, and trading activity in India might dry up on the back of this hefty tax.
Modern infrastructure
At a macro level, it was great that the budget did not spend time on sops, revenue expenditure or driving consumption through demand-side efforts, despite it being an election year. The focus was on supply-side issues to start a "virtuous cycle" of public investment to crowd in private investment.
Capital expenditure is ~20% of the government's budget – an 18-yr high. Roads got a 73% increase in allocation as part of the Gati Shakti Master Plan. Similarly, there are plans to develop logistics parks, focus on EV charging infrastructure, and expansion of the PLI scheme (production linked incentives) for solar modules.
We always take capex announcements with a pinch of salt. One, a lot of this comes down to execution. The intent to lay 25,000 km of road (the target is 2x of last year) needs to be backed by a sustained effort. Two, the fine print indicates the increased outlay from revised estimates is ~10% and not as dramatic as it seems. However, on the positive side, revenue expenditure is growing much slower, and the government is rightly skewing its expenses towards capex more and more.
There was a lot of other encouraging policy announcements – the government's intent to work with PE/ VCs, limiting surcharge on long term capital gains to 15%, 5G auction, are all positive not just for the policies themselves but also for the signal the government is giving us.
More of the same
Like with every budget, there were announcements of credit for MSMEs, a policy on universal healthcare, an impetus to R&D in sunrise sectors, an agri fund for startups, affordable housing, etc. While the policies sound great on paper, the concern is always follow-through and track record on execution. We wish more for consumers and businesses who have suffered greatly in the pandemic in the last 2 yrs.
Overall, there were lots of positives in the budget, and we are happy it spoke the language of new India and its emerging aspirations.
At Upside AI, we are part of this new India. We use machine learning to understand the fundamentals of listed companies in the stock market and participate in India's growth story. You can invest with us in our smallcases.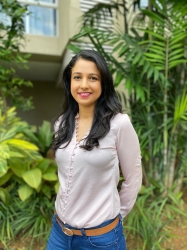 Latest posts by Kanika Agarrwal
(see all)