Last Updated on Jun 29, 2022 by
On Monday, 27 June 2022, Bajaj Auto Ltd conducted a board of directors meeting to discuss the company's share buyback and the proposal got approved. The buyback price is Rs 4,600 per share and will be done in the open market mode through the stock exchange mechanism.
Bajaj Auto released a statement stating that the share buyback is for existing shareholders, except for promoters, promoter groups and persons in control of the company. The share buyback worth is Rs 2,500 cr. and represents 9.61% of the total paid-up share capital. The company is planning to buy 54,34,782 equity shares, which are approximately 1.88% of the paid-up share capital as of 27 June 2022.
Bajaj Auto further added in their statement that they would utilise at least 50% of the amount set aside as the maximum buyback size, i.e. Rs 1,250 cr. Also, based on the maximum and minimum buyback size, they would purchase at least 27,17,392 equity shares.
On Tuesday, 28 June 2022, the company's shares opened at Rs 3,783.05 apiece levels on NSE, which is around 2% less than the closing price of Rs 3,861 on Monday. While on BSE, it opened at Rs 3843.05, closing at Rs 3861.20 the previous day.
What do analysts say regarding the share buyback?
Ashwin Patil, the Senior Research Analyst at LKP Securities, says that the buyback is done in the open market, not through a tender offer. This can mean that the stock may not reach those levels by the time the buyback offer closes. Therefore, retail investors may not have any significant upside because of this buyback. However, he believes that the stock holds a good value through its intrinsic performance and can reach Rs 4,400.
According to Santosh Meena of Swastika Investmart Ltd, "The buyback of Bajaj Auto Ltd is supposed to be a non-event for its share price. Due to the open offer mode that will last for six months and its small size, i.e. 1.9% of paid-up share capital, the buyback failed to gain investors' interest. The buyback is just a means to return the profits to its shareholders; the management intends to return 90% of its profits to shareholders. Thus we don't expect any arbitrage gains from the said buyback program".
On another note, Bajaj Auto is currently facing strong competition from their peers, Hero MotoCorp, who announced their switch to cleaner vehicles. Earlier in June, Bajaj Auto launched their first electric scooter in their new plant, which has 5,00,000 unit production capacity annually. While Hero MotoCorp is looking to launch its first electric vehicle model on 01 July 2022.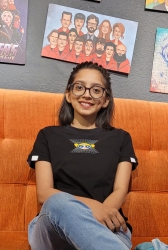 Latest posts by Anjali Chourasiya
(see all)