Last Updated on Jun 27, 2022 by Neera Bhardwaj
You're probably aware cryptocurrency is the talk of the investment world, grabbing millions of eyes on Twitter's trending section. And, if you are one of the 20 mn Indians who invest in crypto, keep reading because the Indian government has also joined the conversation!
What exactly is the new rule?
On Wednesday, 22 June 2022, the government issued detailed guidelines on deducting 1% tax at source (TDS) on the transfer of virtual digital assets (VDAs), including cryptocurrencies.
The rule mandates a 1% tax deduction if the aggregate amount of such consideration exceeds Rs. 50,000 for particular individual payers and Rs. 10,000 for others over the fiscal year, as the Finance Act, 2022 has introduced Section 194S in the I-T Act. The 1% TDS was first announced in the Union Budget 2022-23, along with a 30% fixed tax rate on any income made by crypto trading.
What is the purpose of this?
The government's goal with the taxation policy is to understand the crypto business size better and reduce illegal behaviour.
What is the process?
To implement the new provision, the Central Board of Direct Taxes (CBDT) notified certain amendments to I-T Rules on 21 June concerning submitting TDS returns in Forms 26QE and 16E.
CBDT has notified that the TDS collected under Section 194S shall be deposited within 30 days from the end of the month the deduction has been made. The tax deducted shall be deposited in the challan-cum-statement Form 26QE.
The finance ministry is also working on faqs for cryptocurrency taxation, which would clarify how income tax applies to virtual digital assets. As of now, the income tax levy on crypto assets has been explained in the 2022-23 Budget. From 1 April 2022, such transactions will be subject to a 30% I-T plus cess and surcharges, in the same way as profits from horse races or other speculative transactions are.
Synopsis:
With the ongoing market volatility, the 1% tax deduction law has just been in the nick of time. Crypto is a tricky asset class to figure out how to tax, and the regulators seem to have done an incredible job in figuring out the way around it. However, as more money is pumped into India's crypto market, which already sits at US $5.37 bn, specific tax policies will also come to light.
Stay tuned to Blog by Tickertape to witness how this alternative investment space unfolds in front of our eyes.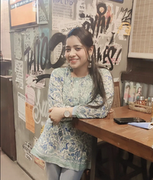 Latest posts by Neera Bhardwaj
(see all)